Mark Blackburn Named 2020 PGA Teacher and Coach of the Year
Tue Jul 28, 2020 by TPI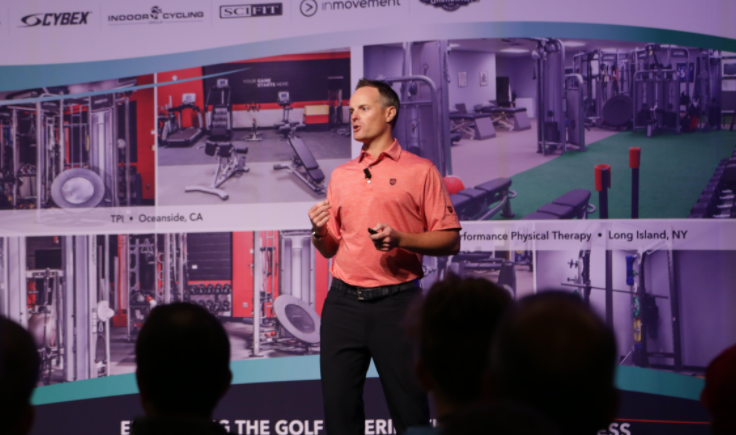 We're very fortunate to have Mark helping to lead the development and delivery of our curriculum. If you've been through a Level 1 seminar, there's an excellent chance Mark was one of your instructors.
He's one of the most gifted communicators in the golf industry, with an ability to make complex concepts actionable and easy to understand.
If you want to learn more about Mark's career, his approach to teaching and how he incorporates movement screening in his lessons, the podcast he recorded with Jason Sutton may be of interest (
we pulled some highlights here
). What stands out about Mark is not just his work ethic, but how he's developed a system to on-board students and implement technology/assessments.
He articulates the Body-Swing Connection as well as anyone at TPI.
"Your physical limitations are not an indication of your golf skill..."
- @blackburngolf

Failing a bunch of TPI screens won't preclude your client from playing great golf, but it may preclude your client from copying the swing of a great golfer. pic.twitter.com/zFcKhFgq4s

— TPI (@MyTPI) June 27, 2019
Mark will be quick to acknowledge there are HUNDREDS of deserving recipients of this award every year, but, as an organization that has had a front row seat throughout much of his career, we think the PGA made a very worthy choice.
---
Mark Blackburn, PGA, a 14-year PGA Member in the Alabama-NW Florida Section and Director of Instruction at Greystone Golf & Country Club in Birmingham, Alabama, is the recipient of the 2020 PGA Teacher & Coach of the Year Award for his "outstanding services as a golf teacher, innovator and coach."
A decorated PGA Member, Blackburn is a four-time Alabama-NW Florida Section PGA Teacher of the Year (2008-'10, '15) and two-time Alabama-NW Florida Section Horton Smith Award* recipient (2011, '18). He is also one of GOLF Magazine's Top 100 Teachers and one of Golf Digest's 50 Best Teachers in America. His Blackburn Golf Academy develops and coaches juniors, club golfers, elite amateurs, college and professional clients from around the world. Among the many PGA Tour golfers taught by Blackburn are Chez Reavie, Kevin Chappell, Charley Hoffman, Mike Weir and Heath Slocum.
A native of England, Blackburn came to the United States in 1994 on a golf scholarship to the University of Southern Mississippi, where he was a letterman and team captain. Following college, he had aspirations of playing professionally, but inconsistencies and injuries led him down a new path, studying the golf swing, teaching theories and coaching philosophies. Those findings transitioned into Blackburn's "Coaching Codification" which applies a holistic, sport-science approach to teaching and coaching golfers.
He founded Blackburn Golf in 2000, and continues to work with golfers of all levels, focusing on each student's unique movement patterns to develop an efficient and repeatable technique for their desired ball flight. In conjunction with coaching, Blackburn is a passionate educator, keen to share knowledge while presenting to PGA Sections and International Federations around the world.
---