Andrew Loupe: The Best Athlete in Golf?
Mon May 9, 2016 by TPI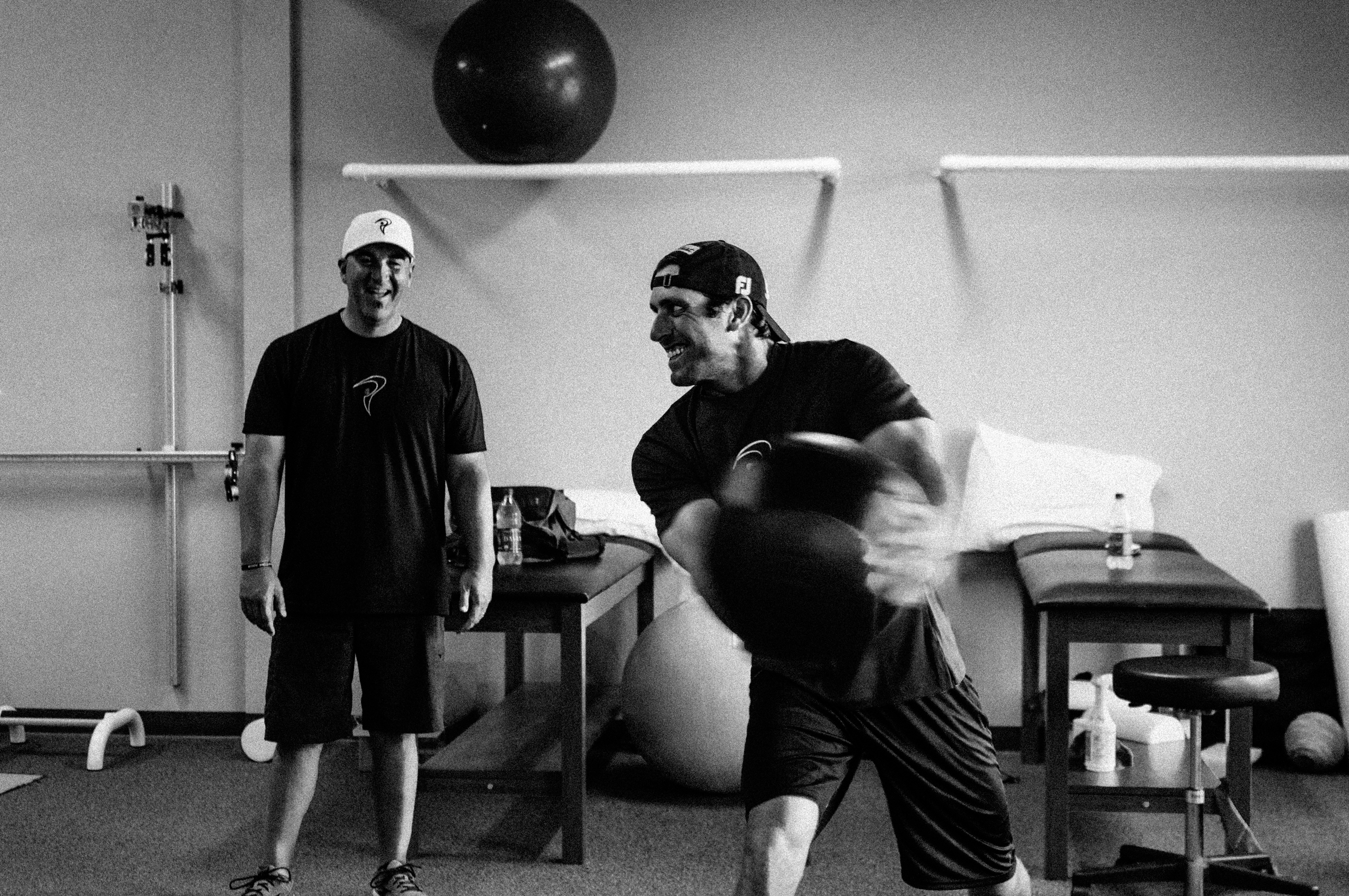 Ever since he broke onto the PGA TOUR in 2008, Dustin Johnson has been one of the posterchilds for the modern, athletic golfer. Be it the influence of the TOUR's multi-sport ad campaign or his 6'4", hyper-mobile frame, announcers seem contractually obligated to laud his athleticism whenever he's on TV.
DJ is an absolute beast, but if the PGA Tour ever hosted an NFL-like Combine of speed, agility and power, it might be wise to put your money on former two-time All-American at LSU and Web.com Tour grad, Andrew Loupe.
Loupe leads the PGA TOUR in average clubhead speed, swinging his driver an (absurd) 125 mph in 2016. If you dig into his background, it's no surprise to see where his power comes from. Loupe was a two-time All-State high school basketball player in Louisiana and leverages the athleticism developed on the hardwood in his golf swing. One of the keys to Loupe's power is his lower body explosiveness, a strong marker for potential swing speed.
Inside the PGA TOUR recently featured Loupe, highlighting the workouts behind his prodigous power. Loupe trains with TPI Certified strength coach Kolby Tullier. When Kobly isn't training the next generation of potential TOUR stars like Loupe, Smylie Kaufman and John Peterson, he's working with some of the best athletes in the NFL and MLB at Traction Sports in Baton Rouge.
TPI has long been a huge advocate of developing athleticism and movement literacy through a sampling of multiple sports as young athletes. It's a foundational principle of our Junior Coaching Certification track. Whether it's Jordan Spieth, Brooks Koepka or even James Hahn, the PGA TOUR is dominated by athletes who were competitive in multiple sports growing up.
With his T-4 finish at the Wells Fargo Championship, Loupe earned his 4th top 10 finish in 16 starts. He's far from where he wants to be, but, thanks in part to athleticism developed in other sports and the gym, his ceiling is extremely high.
---