Five Observations From Watching TOUR Players Train
Mon Aug 20, 2018 by Neal Hausch
If you have ever wondered what the best players in the world do in the gym, then this is the article for you. For the last 5 years I have had the privilege of observing some of the best players and their coaches train in the gym. My facility is located just minutes from Firestone Country Club in Akron, Ohio, which has hosted the WGC Bridgestone Invitational (Unfortunately, this is the final year). The club does not have a dedicated space for fitness, and the fitness trailer that the PGA TOUR provides weekly can get a little cramped. This makes my space the perfect alternative. How did I get any player to ever use my facility? To truly appreciate my perspective you need to know the back story.
In 2008 I finished a business plan to start my company Golf Fitness Plus. I traveled to Austin, Texas for TPI's Level 1 seminar, invested in a computer and a K-Vest 3D motion capture system. I threw a few exercise bands and a yoga mat into a giant rolling suitcase and set out to help golfers improve their fitness. It was a nice little side business. No desk. No walls. Just a man and his tool box.
From there the business slowly grew and I added TPI's Medical Certification and advanced K-Vest education to my arsenal. Golfers were improving in their basements, club locker rooms and driving ranges.
At the same time as my new business venture, TPI and Life Fitness started the "Chance at the Best" program. This unique opportunity gives any TPI certified professionals in the United States the chance to win the entire line of fitness equipment within the TPI facility in Oceanside, CA. Simply write a letter, tell them how you and your players could benefit from the equipment, and you could win as well. The winner is announced during the
World Golf Fitness Summit
.
In 2012 I wrote a letter. There were over 200 qualified applicants. I received a congratulatory call. Before I knew what I truly had done, Golf Fitness Plus went from a suitcase to a private 2,000 sq. ft. golf performance facility. Walls and a desk were now required.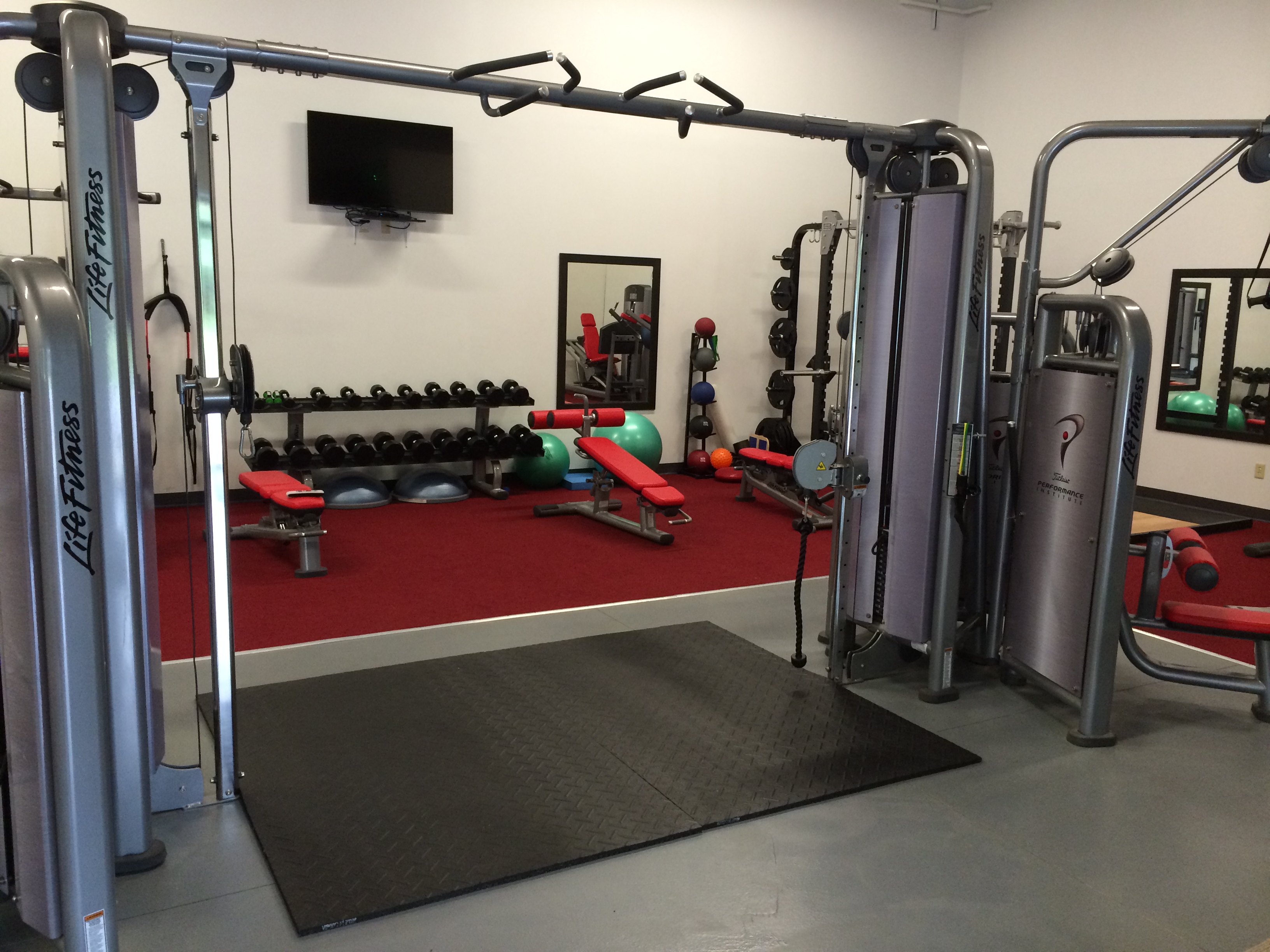 Knowing that several TOUR players and their team travel to Akron for the tournament, I leaned in our great network of TPI professionals to connect with a few trainers, coaches, and therapist that travel with the players. The invitation was simple: Welcome to Akron, Ohio. You and your players are welcome to use our facility free of charge any time during your stay. It is our pleasure to be a small part of your success this week. Since that message was sent in 2013, I have hosted Jason Day, Luke Donald, Charl Schwartzel, Zach Johnson, Martin Kaymer, Tommy Fleetwood, Jhonattan Vegas, Shane Lowry, Daniel Berger, Harold Varner III, Rafa Cabera-Bello, Chris Wood, Emiliano Grillo, Thorbjorn Olesen and their world-class coaches in my facility.
Every one of these talented players are physically fine tuned machines. Ben Shear, long-time performance coach on TOUR said simply, "These guys are freak athletes." Their programs are more advanced and designed around what they need to work on, specifically right in the middle of the long PGA TOUR season. Some are working on a few specific movements only. Others are spending an hour on what would look like a total body plan. However, there are several constants that one cannot help but notice. Some of these may even be a little surprising. Please keep one thing in mind: These are observations from a limited sample size. This is not an assumption that all professionals are doing all of these techniques. Still, any time we see a trend in our industry, it is in our best interest as professionals to pay closer attention.
1

Strength Matters

Strength training. It is a hot topic, especially after we witness players like Dustin Johnson and Brooks Koepka power their way to success. There are numerous debates circulating and regardless of what conclusions coaches and golf professionals discuss, it is a valuable component many TOUR players include in their program. I have witnessed players perform complex exercises such as Olympic lifting and single leg dumb bell pistols to simple ones like push ups and seated cable motioning rowing. I like to say that it is called "exercise prescription" for a reason. These exercises are prescribed specifically for their goals and physical needs. Each player is attempting to find those small windows of opportunity to maintain the integrity of their physical strength.
2

Even TOUR Players Groan

It is easy to assume that professionals are on a pedestal so high that gym time is a glorious event. We envision players running to the gym dressed in fitted performance shirts, new shoes every session, and shorts embroidered with their personal brand logo. This could not be further from reality. They are human like the rest of us. They crawl out of the hotel bed, grab whatever is clean, and head to the gym. When their travel-worn bodies hit the mat, or reach for the stretch pole, there is usually and audible groan. When they rotate their trunk for the first time of the day, groan. When they foam roll over their quads for the first time, groan again. We are all too familiar with the same feeling. I like to say it is a "hurts so good" reaction. Now imagine playing golf and hitting practice balls every day for several hours, sleeping on a new mattress every week, and add a few time zones worth of jet lag to it all. Regardless of the condition of the human body, we cannot escape the feeling of the first movement from a static state.
3

Single Legs (All the Single Legs)

In 10 years of coaching amateur players, I have found that any drill or exercise performed in a single leg position proves to be the most difficult to master. We test this often with the single-leg balance test, however this is done in a static position. Once you add movement to that position, dysfunction become apparent. Pelvic stabilization is paramount. Glute and abdominal strength is essential to maintain posture. Ankle and foot stability cannot be overlooked. Efficient quad strength is necessary for creating power. TOUR professionals train many single leg exercises, but the explosive control in that position is the value that sets them apart. Lateral jumps against resistance, single leg pistols, and single leg lateral hops are a few examples that I have witnessed. A golfer may be able to stand on one leg, but what happens when they jump laterally or perform a single-leg dead lift? Can they create power from the ground, accelerate through the motion, and decelerate with control? The professionals make it look easy.
4

Not Every Player Moves Well

If they are a professional athlete they must move extremely well, right? Dr. Troy Van Biezen, full-time chiropractor to several players on TOUR including Jordan Spieth, Justin Thomas, Rickie Fowler, and Zach Johnson said to me once, "You would be surprised on the amount of golfers that test terrible on the TPI screen and athletes of other sports on the FMS (Functional Movement Screen). These athletes are amazing compensators." One of the ways that players are able to compensate for limitations in movement is by building a swing that matches their physical capabilities. If they don't have Adam Scott's flexibility, they don't try to copy his swing. Does this mean that the poor movement is completely disregarded? Certainly not. As fitness and clinical professionals, it is imperative that we properly evaluate movements, interpret the data collected and prescribe appropriate exercise based on the player's goals and physical needs. This formula is true for TOUR players as well.
5

Speed Matters

Speed training. It is a big topic and continues to gain momentum as more TOUR players are incorporating products such as Super Speed Golf and proper protocols of increasing speed. In the gym, players are performing exercises that have a speed component separate from using golf clubs or speed sticks. Upper body turns with resistance, later jumps with resistance, and lateral bounding with Swiss ball throws are examples of exercises where weights are not required for increasing speed. Furthermore, they are not directly training for the speed we are are all seeking: club head speed. These types of exercises train the nervous system to respond accordingly when short, fast acting movements are required. As part of a dynamic warm-up, many players spend a few minutes running on a treadmill, or pedaling rapidly on an upright bike to prepare the system for the exercise plan. Speed is one of the major components of power development. The more a player can develop segmental speed, the greater potential to increase power. This is especially true when strength training is a challenge during tournament weeks.

Any coach may look at this and immediately start to change their player's programs to align with the points above. The hope is that we all have a better understanding of a few key components of a mid-season program for players at the highest level. There is nothing incredibly fancy about any training that I have witnessed over the years. Med-ball tosses? I have seen that done. Bend over dumbbell flys? Yep, I have seen that as well. I have been fortunate to witness these gifted athletes prepare their bodies for the demands of competition. Their body's are their business. We should not expect anything less than relentless pursuit of peak physical performance.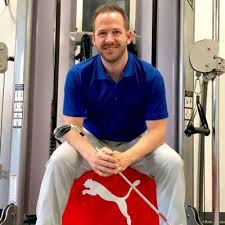 Neal Hausch MS, CES, CGFI graduated from Malone University with degrees in Sport Science and Biology in 2004. He completed his Master's Degree in Exercise Physiology from The University of Akron in 2007. In 2008, Neal acquired TPI certification and opened Golf Fitness Plus, LLC in Akron, OH. Golf Fitness Plus is a complete player development company specializing in K-Vest TPI 3D analysis, exercise prescription, and total performance coaching. As a Certified Clinical Exercise Physiologist through the American College of Sports Medicine, Neal acquired TPI Medical Level II certification in 2012. Most recently, he completed TPI Fitness Level II distinction in May of 2014. Recently, Neal was awarded the honor being listed as one of Golf Digest's Top 50 golf fitness professionals.
---