Mental Game: Brain Training Study With UCLA Golf
Thu Oct 8, 2015 by TPI
TPI is proud to welcome a new Alliance Network partner, Versus, the leader in performance brain training. Active TPI Certified members receive 15% off Versus and the chance to become Versus certified - for free. Versus provides brain performance assessment and training, allowing you to measurably train the mental side of your golfers' performance. Below is a bit of information about a successful trial they performed with the UCLA golf team.
---
You know golf is one of the most mental sports in the world. What you don't know is what one coach at UCLA has done about that.
Carrie Forsyth became the first collegiate coach to bring brain training on the course when she agreed to a pilot study with neurotechnology company, SenseLabs.
The company wanted to determine whether its brain training device—Versus—could affect actual performance metrics. Carrie wanted her players to rise to the next level.
Take a look at the results:
Greens in regulation increased by 12%

3 putts per round decreased by 9.7%

Improvements sustained 8 weeks after Versus training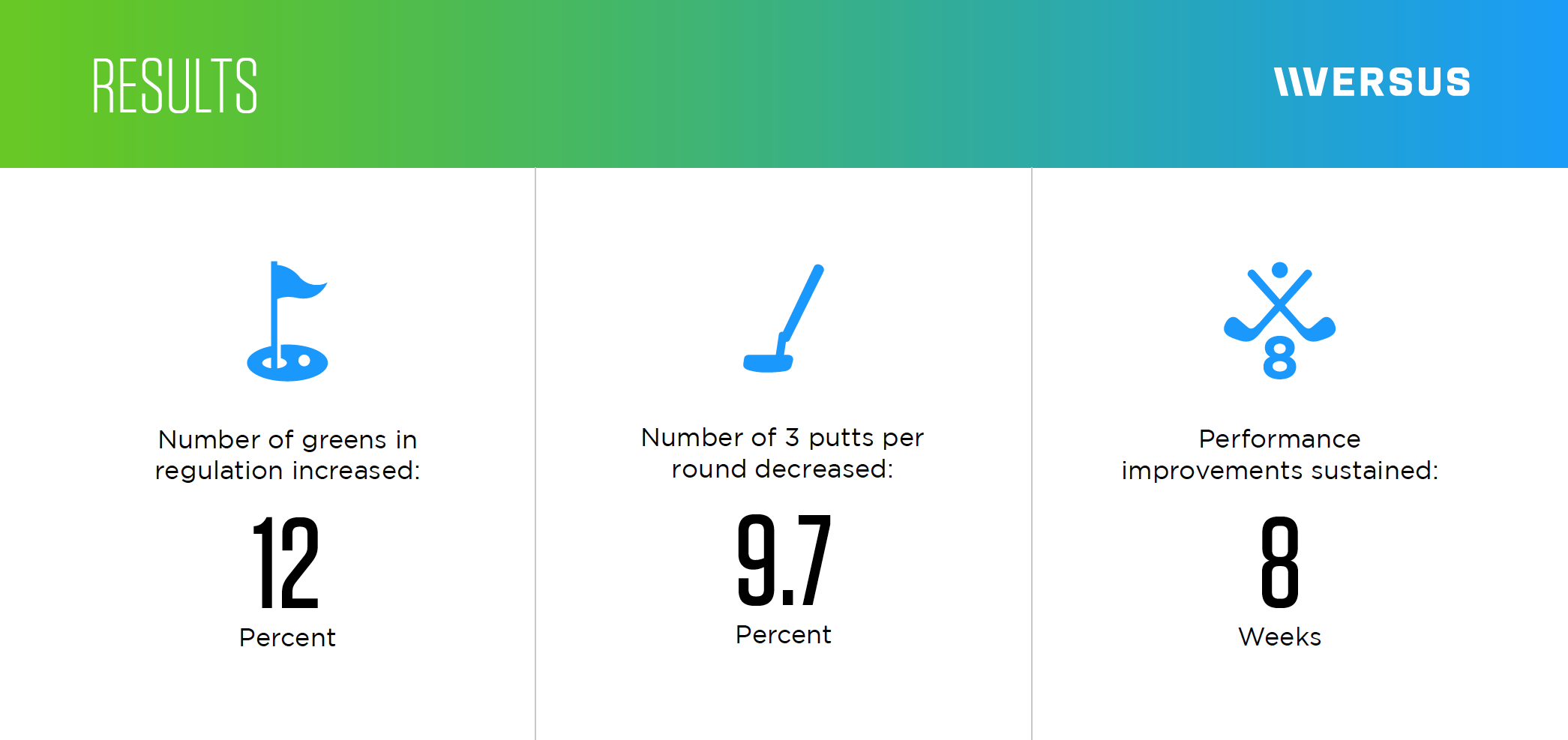 The purpose of the study was simple: does the training actually make you play better golf? The mechanics of the study are equally straightforward:
Put the golfers into two random groups

Have Group 1 use Versus (as recommended) and then measure both groups' performance on the course

Switch. Have Group 2 use Versus and measure both groups' performance on the course
It's known as a randomized controlled crossover trial, and it's frequently used in healthcare to evaluate the efficacy of new treatments. The findings?
After training, Group 1 significantly increased the number of greens in regulation, significantly decreased the average number of putts per round and the average number of 3 putts per round

It is important to note that during this time Group 2 showed no significant changes in any of the performance metrics

After training, Group 2 significantly increased fairways in regulation and greens in regulation, decreased putting average and average number of 3 putts per round

A follow up after 8 weeks demonstrated that these performance improvements were sustained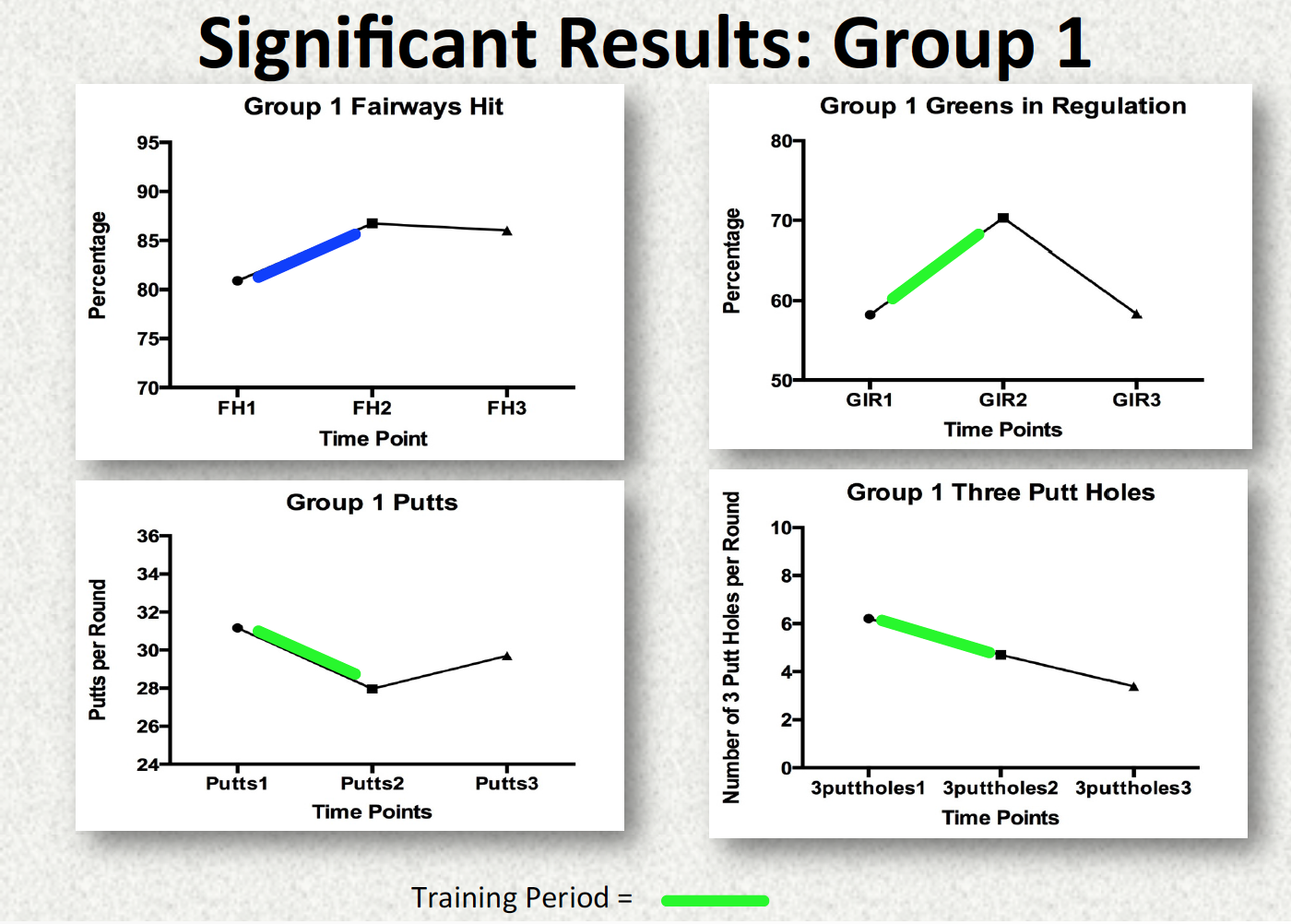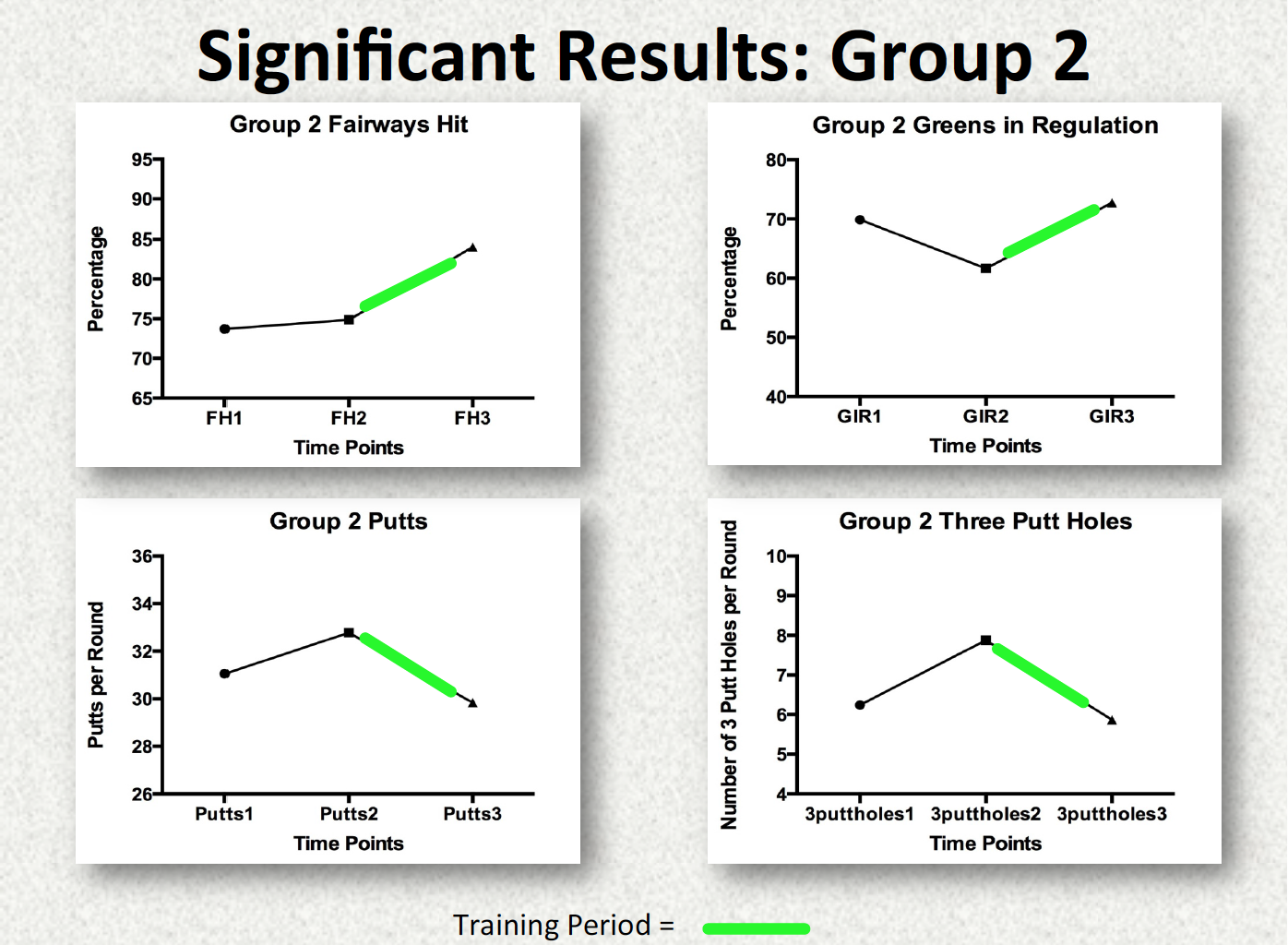 The brain training process itself is as remarkable as the findings. However, it's less complicated than you might think.
Your brain makes electricity. Different patterns of electricity are associated with different behaviors like focus, relaxation, and even sleep. Versus essentially acts like a mirror for your brain activity, so you learn to create the right patterns at the right time.
Like calm after a bad hole, or focus towards the end of a round.
This is exactly what the players at UCLA trained themselves to do. They learned to match their brain activity with the demand of the situation they got into on the course.
When asked about the study, Carrie highlights one athlete in particular, "A young woman on our team went from being a so-so number six (on a traveling roster of five) to having the best individual score at the NCAA Championship. All of our athletes improved their stats, but she really stood out."
She's talking about Brianna Do, who is now playing professionally.
"Before doing the brain training I had a big temper on the golf course. Once I got on a bad streak, there was no turning back. After the brain training I was able to stay calm after a bad hole or two, and turn it around with a par or birdie. It really brought my game to the next level," said Brianna.
Versus was recently released to the public after five years of research into how the brains of more elite athletes (including TOUR player Ricky Fowler) process information, focus, mentally shift gears, reset after an error, and recover from stress.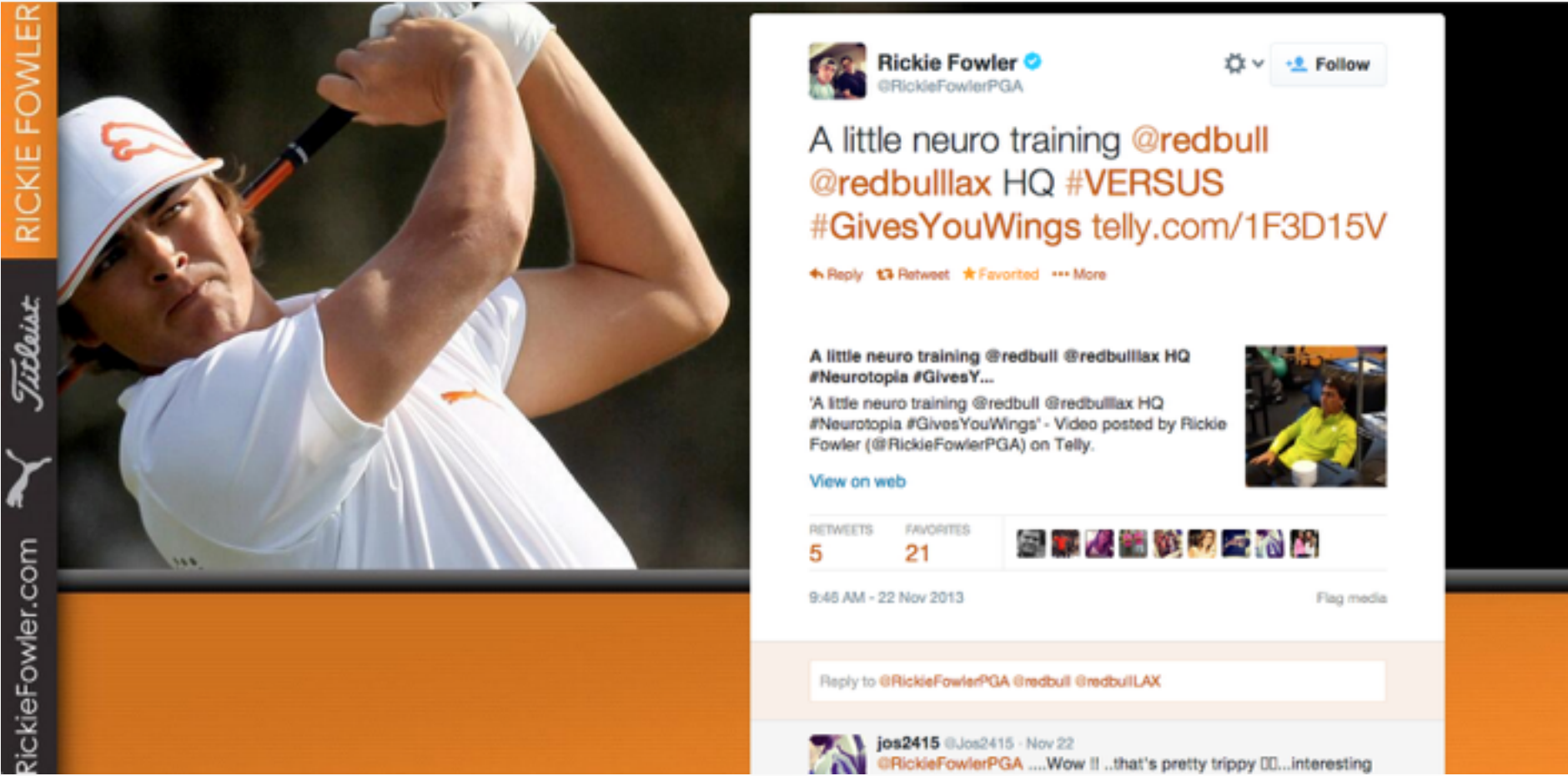 To measure these aspects of brain performance each athlete had to undergo a QEEG, or what SenseLabs calls a 'NeuroPerformance Assessment.' The UCLA golfers were no exception.
"It was incredible to me that Dr. Sherlin, having never met any of my athletes, could look at this NeuroProfile and tell me very specific things about the personality that my players had … things that I saw every day," said Carrie.
Here are the results of Brianna's NeuroPerformance Assessments. One was conducted before she did any training and the 2nd was conducted after training. They show a measured improvement in her ability to handle stress.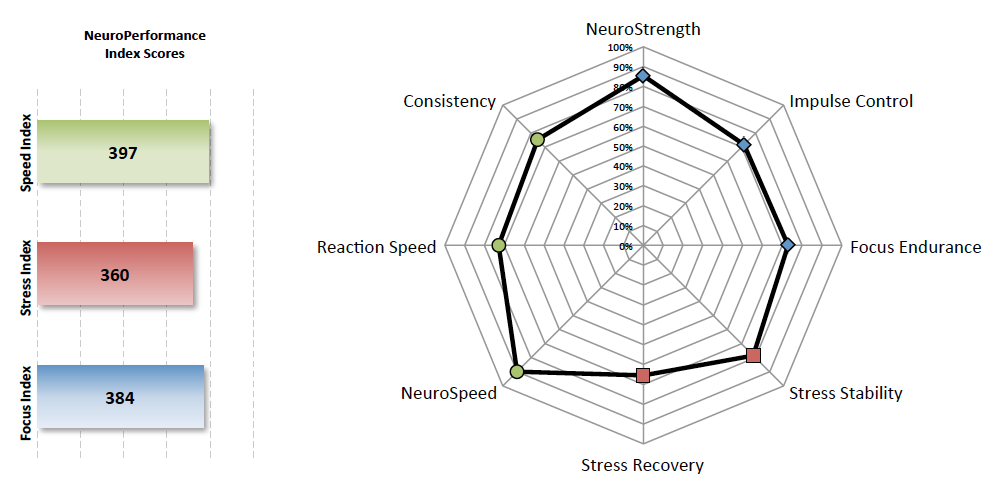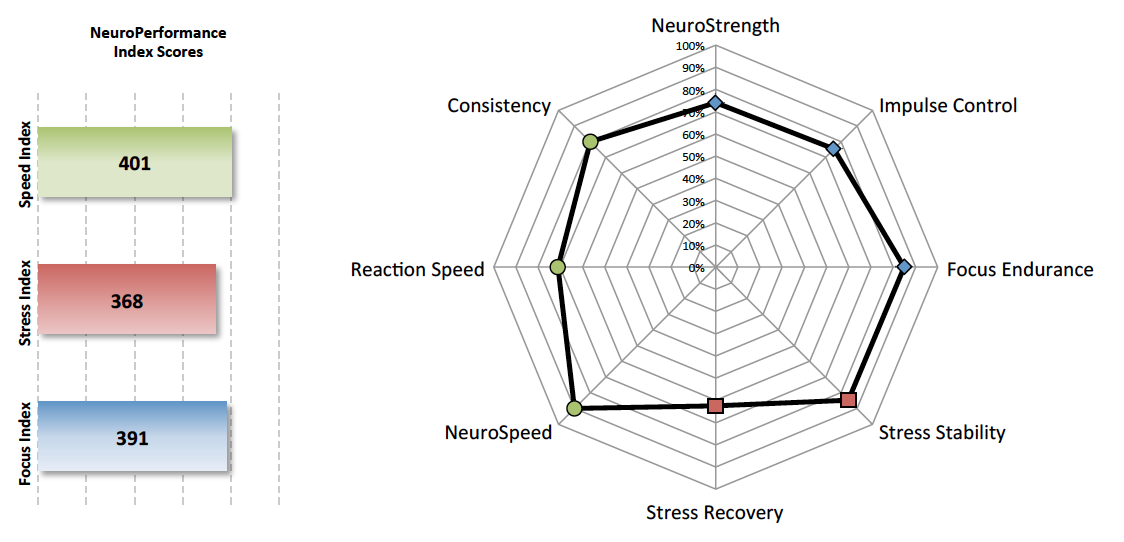 More information on Versus and the full study on UCLA's brain training is available here.
---