The Latest Tour Winners Embody the 2016 WGFS Theme
Fri Jun 17, 2016 by TPI
Last week we introduced the theme for our 2016 World Golf Fitness Summit as "The Importance of Multi-Sport Training for Golf," and, coincidentally, the winners from the PGA and LPGA Tour served as the embodiment of that philosophy. On Sunday, 18 year-old Brooke Henderson won the Women's PGA Championship (becoming the youngest winner ever) and 23 year-old Daniel Berger won the St. Jude Classic. Both are prodigious golfers, but both were athletes first.
Since she was 13, Brooke has worked with instructor Tristan Mullally, a TPI Certified coach who serves as head coach of the women's Canadian National team. Mullally was the 2015 PGA of Canada Ben Kern Coach of the Year and is also one of the proponents of Canada's Long Term Athletic Development program, an industry leading initiative which encourages young golfers to develop as athletes first, and specialize late.
The program was launched in Canada in 2006 and today they have more amatuer golfers ranked in top 100 in the world than they've ever had.
Ever since she first teed it up in competition, Brooke has been a golfing phenom. She qualified for the Canadian Open at 14, won the Canadian National Championship at 15 and had become #1 ranked amateur in the world by 16. Despite her early success in golf, Brooke played both play hockey and golf until she was 14, and only specialized in golf when it was clear that her athletic trajectory and travel schedule would require her to choose one sport.
Hockey is obviously not the only reason Brooke is a great golfer. She has a tremendous instructor, a passionate and involved support team and, likely, helpful genetics (her dad was a college athlete). That said, playing hockey helped develop skills and athleticism that improved her physical literacy and raised her ceiling as an athlete. In addition to hand-eye coordination, playing goalie helped build tremendous leg strength and hip mobility that are key to her power in golf (see Dr. Rose's discussion of her lower body mechanics in the video above).
Brooke and Mullally also follow the team approach that TPI advocates. She trained with TPI instructor Jason Glass through Team Canada. She is treated by Andrea Kosa, a TPI Medical Level 3 physiotherapist who runs Your Golf Body based in Calgary. At home, she works with Wave Physio in Kelowna, BC, a clinic that specializes in elite athletes and employs TPI Certified experts.
The 2016 WGFS will incorporate the importance of training multi-sport athletes, not single sport prodigies. We will feature speakers with backgrounds in baseball, basketball and football, among other sports. The better we understand the process of developing great athletes, the more success we'll have at turning them into great golfers.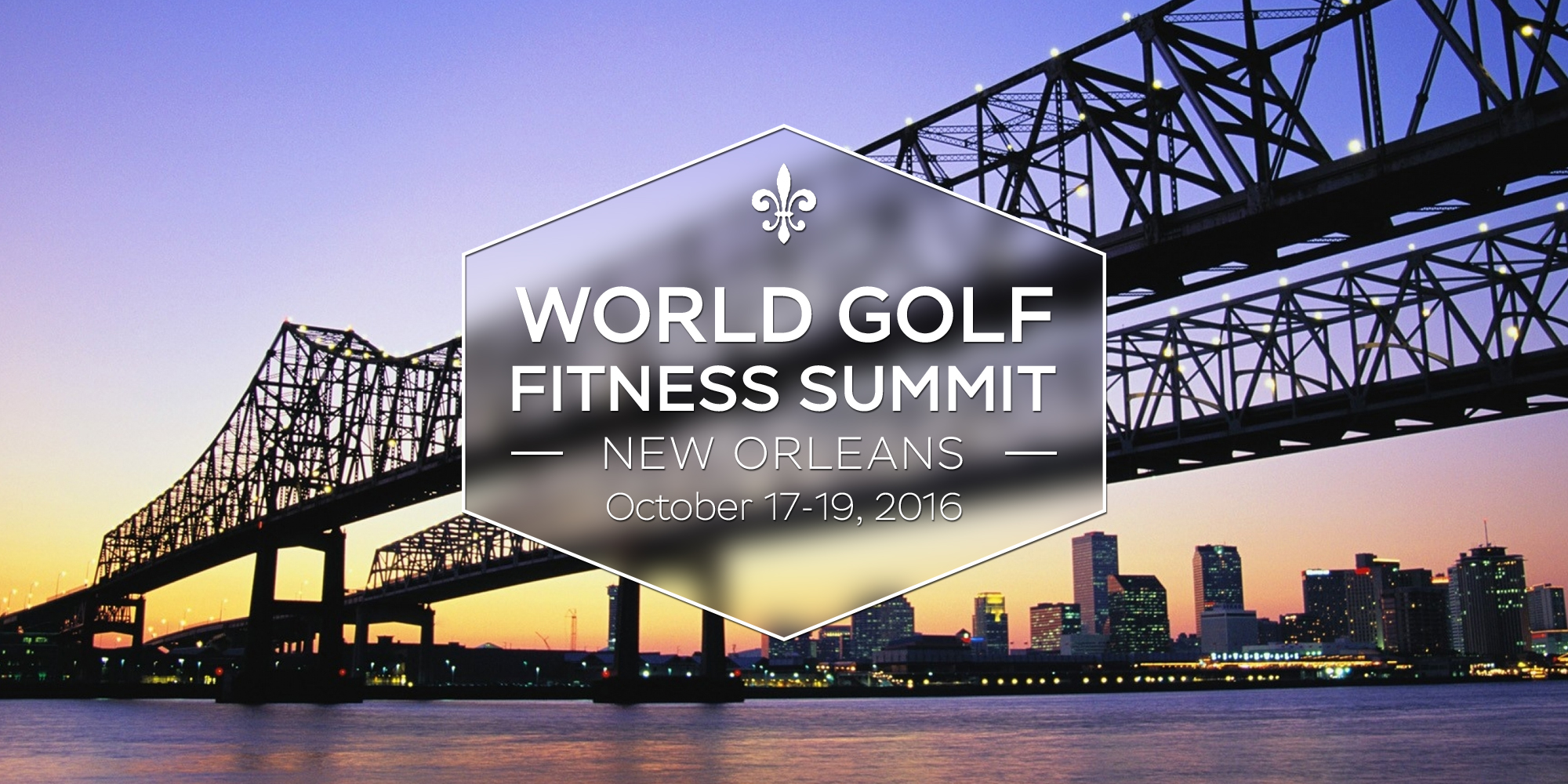 We want kids to fall in love with golf at a young age, but we want them to have the best opportunity for success. By now, the research around late-specialization is irrefutable. The vast majority of high-achieving athletes played multiple sports growing up. It's true in the Olympics, in football and in golf. Here are just a few examples:
Former NCAA All-American Daniel Berger is one of the young bombers who is making his mark on TOUR. Unsurprisingly, he's also a terrific athlete who sampled numerous sports growing up, especially tennis. Berger's father, Jay, is a former professional tennis player and coach of the national team. Daniel played tennis from an early age and developed lower body mechanics that have served him well in golf.
We hope to see you in "The Big Easy" in October to continue the discussion about multi-sport training for golf!
---