Behind the Scenes With Brooks Koepka's Team
Wed Jun 21, 2017 by TPI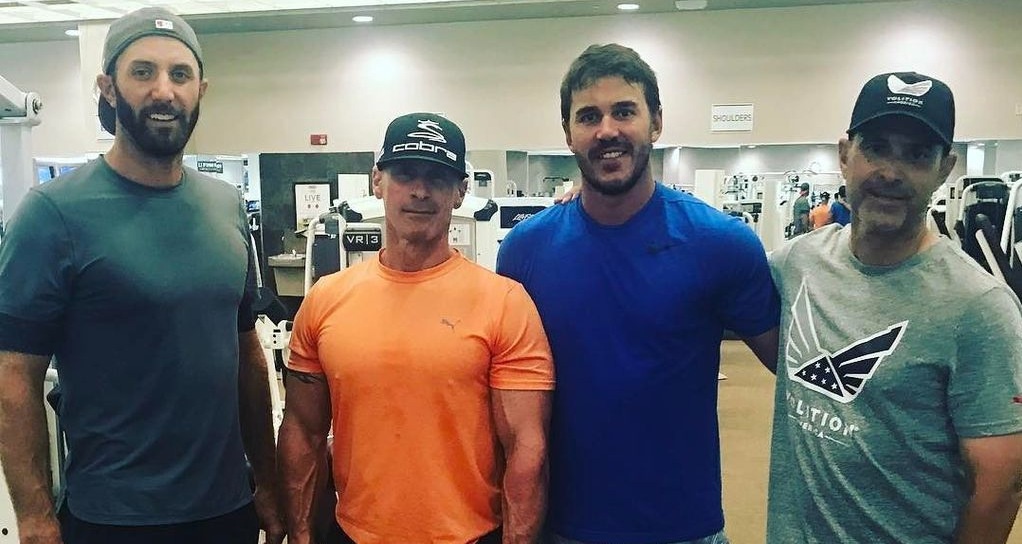 Watching Ryder Cup-star Brooks Koepka overpower Erin Hills in the U.S. Open this last weekend, it's hard to believe that he started the week with 40/1 odds of winning. There aren't many golfers that match Brooks in ability. Quite simply, he has all the tools. Power. Patience. Touch. Speed. Swagger. And, most importantly, Team.
TPI Certified instructor Claude Harmon, TPI Certified medical professional Marc Wahl and golf fitness expert Joey Diovisalvi are the core of Brooks Koepka's team. His pit crew, if you will (he also works with Pete Cowan and Jeff Pierce on short-game and putting, respectively). We reached out to Claude, Joey and Mark to get their perspective on the work that preceded the U.S. Open championship.
When Claude Harmon first connected with Koepka at the beginning of 2013, one thing stood out to Harmon: Koepka's talent.
"When you see as many players as I do, talent jumps out at you. I imagine it's the case for an experienced coach in any sport. Nick Saban has seen tape on THOUSANDS of high school football players. When he sees something he's looking for, it jumps off the tape. The same is true for me. With Brooks, it was clear that his power potential was off the charts."

- Claude Harmon III
"I think that to have success on TOUR you have to have a strength. You have to have a bonafide category where you're elite. For some guys, that's touch and short game. For Brooks, it's speed. My job is to harness that."
When they first met, Koepka was hitting a draw and wrestling with different shot shapes. Harmon focused on simplifying his approach.
"So many guys come out on TOUR trying to hit all the shots. They want to be diverse ball-strikers. I see so many players trying to get good at 4 - 5 different shot types and they aren't good at any of them."

"We worked on making Brooks' golf swing as repeatable and one dimensional as possible."
The consistency and power of his swing was on display all week at Erin Hills as Brooks finished the week ranked 7th in driving distance and hit an absurd 86% of the greens in regulation (tying a U.S. Open record).
"There are a lot of guys who can hit it a long way, but not many guys can control it."
We watched Brooks drive it on a string at Erin Hills and wanted to dig up a few more of our favorites. pic.twitter.com/Hav5KF8u1z

— Skratch (@Skratch) June 19, 2017
One way that Harmon has helped encourage consistency is to build a modern golf swing. Unlike players like Sergio or Phil who have active lower bodies, Brooks rotates around a stable base. Being able to swing powerfully with a relatively quiet lower body is luxury that is only afforded to players with tremendous mobility and stability, especially in the hips and thoracic spine. Koepka's swing suits his physical capabilities.
"Brooks performs extremely well on the TPI screen. He doesn't have many weaknesses physically."
Much has been made of Koepka's multi-sport background and his "athlete-first" approach was certainly not lost on Harmon, both in terms of his physical tools and his mentality.
"We've created a team environment around Brooks, both in terms of training and support. When we're on the road myself, Joey, Dustin Johnson, AJ [Dustin's caddie/brother] and Brooks will all train together. In some ways it feels like a team sport. It's creates more accountability. I think Brooks really looks forward to those sessions."
For those who still don't believe golfers are athletes, Sunday morning at a Major! @BKoepka @CoachJoeyD pic.twitter.com/BCd4OwZml2

— Claude Harmon III (@CH3golf) June 19, 2017
Brooks is an embodiment of the TPI model. I'm the swing coach, but I'm not working alone by any means. Brooks trains with Joey D and Marc Wahl helps him with therapy and soft tissue work. Marc will give me feedback about how he's presenting physically. Some days it doesn't make sense to pound 100 balls. Their observations and feedback are invaluable.

- Claude Harmon III
Joey Diovisalvi runs Joey D Golf out of Jupiter, FL. His gym is frequented by some of the biggest names on the PGA TOUR including Dustin Johnson, Keegan Bradley, Rickie Fowler, Justin Thomas and Smylie Kaufman, to name a few.
Like any good training program, Diovisalvi is intent on building a foundation of fundamental movement that encourages efficiency and durability.
People might see an individual video or an exercise, but don't know the background behind the programming. People don't see the structural work we do before an athlete like Brooks even lifts a weight.

- Joey Diovisalvi
As is the case with most of the training or treatment that takes place on TOUR, fans (and media) only see a fraction of it.
"We don't do one thing before our dynamic warm-up. Our athletes complete functional assessments and low threshold training before we do any one of the exercises you people probably see on social media."
"One thing that Brooks has improved this year is that he's developed more body awareness. We've worked hard to help him achieve a neutral pelvis and neutral spine which improves his ability to maintain peak velocity. Exercises like Dead Bugs have been huge for Brooks."

"Real is usually different than feel. I think it's critical to help a player learn that. It's one thing to feel it, but it's another thing to evaluate it with a biofeedback tool like 3D or BodiTrak."
After laying a foundation of fundamental movements and exercises, Brooks was able to push himself in the gym. He has one of the most athletic frames on TOUR, but he didn't leave Florida State with the body he has today. It was built in the gym.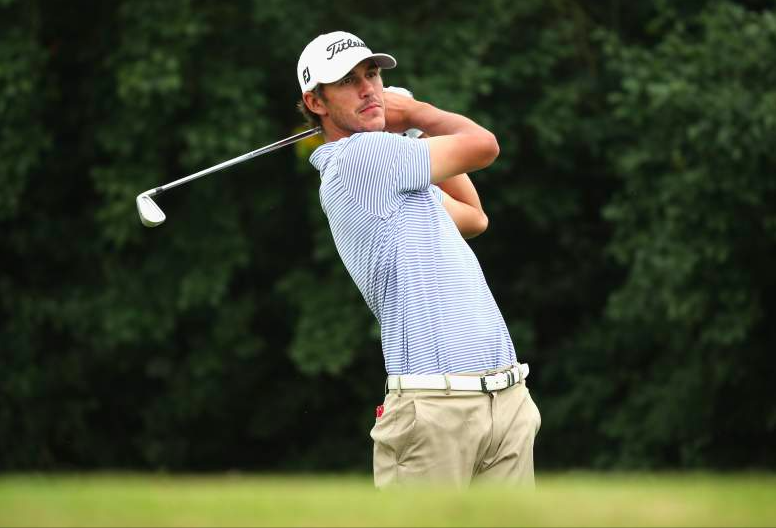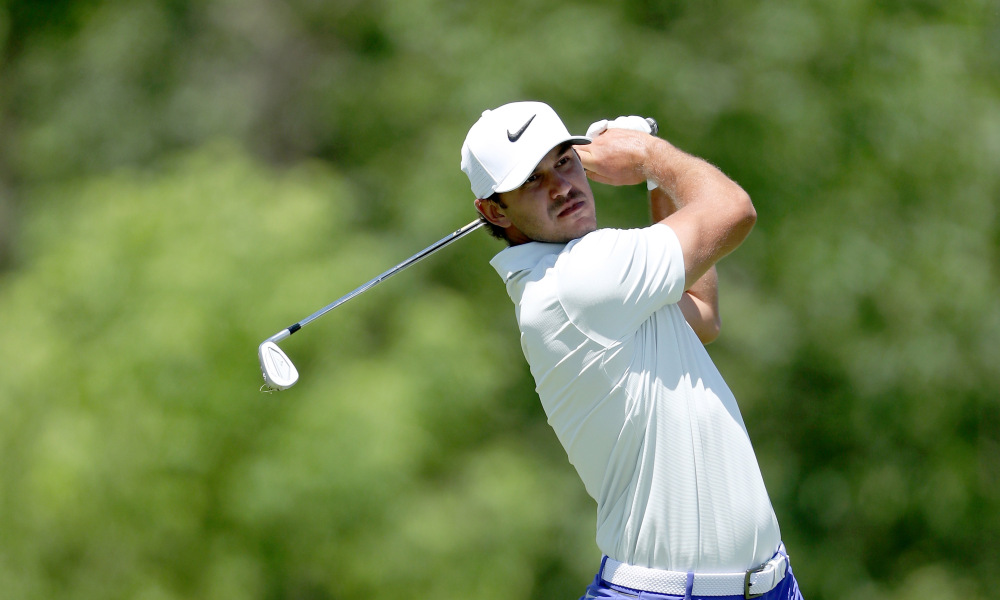 "Brooks has showed renewed commitment to his training, especially the little things like diet," said Diovisalvi. "The results are apparent."
Some golf fans or media members may express concern over golfers lifting heavy weights, but, in many cases, strength is the best defense that golfers have for the explosiveness of a 120+ mph golf swing.
"Golf is changing. The TOUR is going to be littered with this new breed of athlete. It's is individual sport, but we're starting to see more and more players gravitate toward training in groups."
Koepka also works with TPI Certified physical therapist Marc Wahl, one of the most experienced manual therapists in golf.
Physically, Brooks is a very solid, well-rounded athlete. He performs really well on assessments. I see him almost daily so I am pretty aware of what's going on with his body. In addition to identifying and treating any issues he has, a huge part of my job is to communicate with the rest of the team about physical anomalies that arise.
When Koepka sprained his ankle leading up to the 2016 PGA Championship, Wahl worked closely with he and Harmon to keep him back on the course.
Massive shoutout to Marc Wahl. No way @BKoepka competes this week without his expertise/help. PT's, Chiros, Trainers unsung heroes on Tour

— Claude Harmon III (@CH3golf) July 30, 2016
Wahl and Harmon were among the first to attend a TPI seminar. They've been partnering with clients ever since. Joey D has been one of the mainstays on TOUR over the last decade. Like all partnerships, the success is based on communication and trust.
We don't micromanage what's happening in the other room, but we communicate everything we can. When I hand an athlete off to Joey or Claude, I know they are in great hands, but I want them to have as much information to work with as possible.

- Marc Wahl
Golf is an individual sport on the course, but Brooks and Co are evidence that it's become a team sport off of it. Congrats to Claude, Marc, Joey and the rest of the team on their client's success!
For more on how Brooks prepares in the gym, check out this Men's Health feature when he visited TPI.
---