What Would Having a
Proven Business Blueprint Do For You?
What If We Could Show You Step-By Step How to…
Grow & Optimize Your
Golf Performance Business
TPI Certification courses provide the technical skills to become an expert in the field of golf performance. For some, that's all they need to expand their business and realize their financial dreams. But for others, the business side of the business can be a challenge. This is completely normal...and this course is for you!
Do any of these questions describe your current situation?
Are you just getting started, and simply have NO IDEA where to begin?
Are you having difficulty connecting with golf pros and building your referral team?
Are you unsure about how to use social media to bring in new customers?
Do you know that the clients you're targeting are your ideal customer to increase the chance of success?
Are you having difficulty distinguishing yourself from the competition?
Do you currently work in a medical or fitness facility and want to offer golf performance services or even venture out on your own?
Are you seeing potential clients but not converting them into long-term paying clients?
Do you find yourself completely overworked and unable to automate some of the most important tasks?
Are you losing money and don't exactly know why?
If you answered yes to ANY of the questions above, then we'd love to invite you to join the Business Of Golf Performance and change your business forever!
Purchase
"Within the first 3 weeks of working with the program… we doubled our sales, and the week after that we tripled them."

"In my experience, sometimes you don't see quick results after investing in an education program. But this program by Chris and Bryan paid for itself almost immediately. We've seen a massive improvement in our sales and cash services just by diligently implementing the system they teach.

Mark D.
Before we took this course we had so many more questions than answers. The TPI business course takes out the guesswork and provides clarity to your desired path forward. Now we have directions and attainable goals for the short term and long term future.

Christopher Jackson - Director of Operations
Optimal Physical Therapy
The Business of Golf Performance is a thoroughly planned and organized deep dive in how to create and develop your own business within the golf industry and golf performance space.  If you have questions about where your career can take you or how to change and expand your current career trajectory, then this is a course you should certainly checkout!

Cameron Carty - Director of Instruction
Salem Ridge Golf & Academy
Here's What You'll Learn In This Course
Whether you're just starting out or looking to scale an existing business, there are 5 essential skills you must learn and develop:
1
Marketing
Everything You Need To Attract Your Ideal Client
Why should a golfer choose to do business with you given all the other golf performance options available to them?
Do you have a system to consistently and predictably attract leads and clients into your business?
How do you stand out in a competitive market of other qualified professionals?
Is your online presence engaging or just another image in someone's feed?
These are all questions you must be able to answer to succeed in business.
In this course, you'll discover how to implement the perfect marketing strategy for you and your business goals.
Get Started Now
We're always looking for the next step. What's the second next step? And how do we prepare for that? And especially, how do we deal with the curve balls that the business will always throw at us?...

Chris and Bryan provide assignments and essential, actionable steps. They just give you 100% of their knowledge and their wisdom."

John L.
2
Sales
A System To Close Any Client That's Closeable
"I closed a $2,400 hybrid package sale last Friday which is my biggest monetary one-time sale to date. Thanks for all the support from Chris and Bryan."

John G.
Nobody likes to "sell."
Anytime we have to "sell" it feels awkward, uncomfortable and usually ends with a "let me think about it."
Can you...
Attract potential clients to come see you?
Demonstrate that you are the solution to their issue?
Convert them into long-term paying clients?
In this course, you'll learn a proven 6-step sales framework developed specifically for golf performance professionals, that'll allow you to consistently close clients.
Plus, you'll never feel "salesy" and you'll actually enjoy the process of selling and closing your clients.
Purchase
3
Financials
Success In Business Is A Numbers Game
Simply put... most business owners are a bit lost when it comes to the "numbers" side of business.
And that's not good, because success in business really does come down to a numbers game.
Do you know...
Your profit margin and is it enough?
How to determine your cash flow?
Is it the right time to hire?
Should you expand?
The great news is mastering your business financials is actually really easy, once you know how the pieces fit together.
In this course, we're going to strip away all the nonsense and show you exactly how to track and optimize your business financials.
Join The Business of Golf Performance
"If you're a coach who doesn't want to rely on other people for you to stay in business or even grow...or if you're a coach who wants to take their business to the next level and really scale it, I would say that these guys [Chris and Bryan] are your guys."

Jonathan A.
4
Systems
People Don't Run Business, Systems Do
"It was eye opening how much I was missing even after being in business for 7 years."

Joseph R.
Your ability to scale your business will come down to the systems you've implemented.
Most people tend to say "I'll build systems in my business later on once we really need them."
But the most successful businesses start building systems from the beginning.
No matter what stage you're at, you must have systems in place in every area of your business today.
In this course, we're going to give you the essential systems necessary to build and scale a highly successful Golf Performance Business.
Purchase
5
Transformation
Building a Business is the Best Personal Development Program On The Planet
Are you afraid of starting your Golf Performance Business?
Do you feel unprepared to dive into entrepreneurship?
Are you worried if you start hiring you won't be able to lead your team?
Welcome to the club! Every entrepreneur feels exactly the same way, so you're not alone.
We like to say building a business is the best personal development program on the planet.
The good news is you don't have to go through that development alone. We're going to give you the "cheat sheet" for the challenges you're going to face as a business owner.
As a result, you're going to save a ton of time, money and effort because you'll be equipped to handle challenges before they appear.
Get Started Now
"I reached out to Chris after learning about his success and started working with Chris as my mentor in building my practice in Toronto. Within a year of working together, my revenue grew about 250% when compared to the first year. I would definitely recommend working with Chris if you are looking to build and expand your business in golf performance."

Michele L.
Here's What To Do Next…
We're excited for you to build the Golf Performance Business you've always dreamed of.
FAQ
Who is the course for and do I need to be TPI Certified to take it?
This course is not just for TPI Certified professionals and you do not have to be TPI Certified to take it. Any professional that desires to work with golfers or wants to grow their existing business will find this course extremely valuable. Whether an employee or an entrepreneur, these programs will apply to anyone looking to grow a client-base in any field or profession.
But if you're not TPI Certified, you should really consider it!
How long is the course?
The run-time of the course is just over 7 hours. However, a critical component of this course is the worksheets that accompany each lesson. In order to get as much out of the course as possible, each student should patiently and thoughtfully answer the questions contained in the worksheets. In doing this, the practical application of what is taught in the videos lessons becomes relevant and actionable to each student. At the end of the process, each student will have a clear path to implement the program that is unique to them.
Can I get Continuing Education Credits with this purchase?
Yes! We supply a Certificate of Completion to be used for CEC redemption with the following organizations: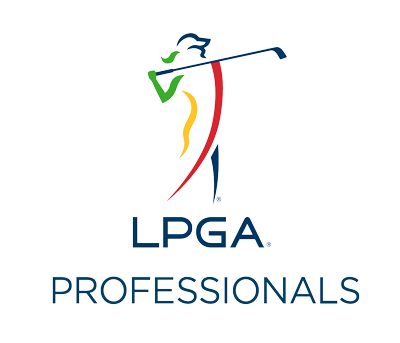 LPGA
LPGA Members may claim a total of 4 Non-LPGA Continuing Education Units for participating in this approved course. CEU submissions must be accompanied with a Certificate of Completion.
---
Do I get to ask the instructors questions directly?
Yes! Course instructors, Chris Finn and Bryan Bowman, will host regular webinars via TPI LIVE to answer all of your questions regarding topics covered in this course or any other business related questions. You can check the upcoming TPI LIVE schedule here.
What other topics does this course cover?
Will this course help me get new golf clients into my business?
Yes, most definitely! Whether you are a fitness or medical professional, this course covers the important foundational steps required to bring new ideal golf clients into your business. We not only cover some of the most effective tactics, but most importantly, we cover the foundational principles and strategies that make those tactics effective.
In Level 2 we expand on these tactics, but this course is all you need to get clients in your door.
---
Will this course help me break into the high end clubs and instructor relationships that will help me build my business?
Yes! Yes! Yes! We cover this explicitly and in detail in order to assure that you are set up for success. Chris started Par4Success from the ground up. He knew no one in the industry in the Raleigh area and had to build relationships from scratch. He takes that knowledge and lays it out step by step what worked for him so that you can have relationships with every major club in your area just as he does.
---
Does this course cover how to best market to attract new clients online and/or in person?
This course covers all the elements of building a solid marketing plan and foundation. We cover the principles, strategies and even some of the most effective tactics that you need to be successful in the golf performance space.
We cover a lot of the guerilla tactics that work incredibly well in person and should be the backbone of any golf fitness or medical professional's marketing techniques. We also cover online marketing, email marketing and more. Everything you need to know is here for you.
---
Does this course cover pricing strategies for different types of services for golfers?
You will learn how to make sure your value dwarfs the price as well as understand how to price your services so that golfers are convinced they are receiving amazing value for what you are delivering.
---
Does this course cover how to set myself apart from other TPI certifieds in my area?
Your TPI certification in itself is a massive differentiator when it comes to marketing and growing your golf fitness and golf medical business. That being said, in many areas, there might be more than one TPI certified. What do you do then? We cover exactly that in this course.
---
Does this course cover how to keep our clients coming consistently and make sure they get results?
Systems, consistent customer experience and delivering results are all massively important to keeping your clients consistent and we cover all that in this course. Most importantly, however, we also cover how to actually acquire clients to give you that opportunity to work with them and help them reach their goals. Once they are in and working with you, we then help you transition them to maximizing the long term value of every client that you bring into your business through systems, internal marketing, result presentations and more.
---
Does this course cover how to target Junior golfers?
This course will teach you how to identify your ideal target audience including juniors, seniors and everyone in between. Whoever you are targeting, you will gain the knowledge and skills to be able to market to them and design a profitable business that serves them.
---
Does this course cover how to do seminars and other marketing events to golfers?
Yes, of course! We give you the top topics that have worked for Chris at Par4Success (he has tried them all!) and which ones flopped. You will receive the straightlined approach that you need to take to be successful in this industry as you build and grow your business.
---
Does this course cover what sort of equipment is needed to start a golf fitness business?
Yes, we cover all the technology and tools that are absolutely necessary vs. those that are just "nice to have." There is a lot of noise and technology out there, we cut through all that for you to give you the clear and fiscally sound path to success.
---
Will this course help me build an online golf fitness business?
There is a lot that goes into building an online golf fitness business. Chris knows, as he has built one of the largest online B to C golf performance businesses with an average client lifespan of over 1 year! We make sure to cover the foundational elements of building an online business in this course including identifying who your target audience is...it is not just golfers.
Once you have the elements of this course in place, you will be poised to even further grow online with level 2 where we get into the next steps of marketing, sales, systems and fulfillment that are required. If you don't have level 1 done, however, level 2 will be minimally effective for you.
---
Will this course help me figure out what sort of packages to offer?
We cover all the different types of options that are out there for you to offer golfers and give you our opinions on what we have seen work and fail. From packages, to monthly recurring revenue to one off programs...there are lots of options but we will help you figure out which is best for you.
---
Do you cover how to "sell" the team approach to clients and other professionals?
Yes, we cover this throughout the course including in the how to connect with golf professionals sections as well as in the how to build your programs sections and of course in the marketing sections throughout the course.
---
Does this course cover any financial education such as financial statements or other topics?
This wouldn't be a business course if it didn't! We cover this in depth making sure you understand the basic financial statements you need to run your business and even outline what your budget should look like.
Your business, if developed right, should be a systematic money making machine that allows you to do what you love with your life...we cover how to set this up and/or how to turn your current business into the ideal fiscally efficient business.