TPI is the world's leading educational organization dedicated to the study of how the human body functions in relation to the golf swing.
Since its inception in 2003, TPI has studied thousands of golfers ranging from the top professional Tour players to weekend enthusiasts. An incredible amount of data on players of all shapes, sizes, ages, and fitness levels has been gathered during this time. Using this data, TPI discovered how a properly functioning body allows a player to swing a golf club in the most efficient way possible. Additionally, TPI has analyzed how physical limitations in a player's body can adversely affect the golf swing and potentially lead to injury.
TPI's mission is to educate golfers and industry professionals on the Body-Swing Connection™ through its one of a kind 'TPI Certified' educational program. This program was developed by founders Dr. Greg Rose and Dave Phillips along with a 52 member advisory staff of industry leading experts. Five unique fields of study are offered for TPI Certification: Golf, Medical, Fitness, Power and Junior Development. Currently, there are over 19,000 TPI Certified professionals in 63 countries assisting players of all skill levels. Use this site to find a TPI Certified pro near you.
WE ARE EVERYWHERE
More than just a physical location, TPI is a network connecting the main R&D facility to renowned institutions of higher learning and to the worldwide community of TPI Certified members. Together, they're transforming how coaches and players approach the golf swing through an in depth understanding of the Body-Swing Connection™.
---
TPI IS TRULY GLOBAL
All this R&D means little to the average golfer if it can't be put into practice in a simple and meaningful way. TPI Certified members are the delivery vehicle of all this knowledge to you. By working with a TPI Certified expert, you're tapping into this vast knowledge base and taking the right steps necessary to find your most efficient golf swing. There are currently over 15,000 Certified members in 58 countries, making TPI a truly global presence.
---
THE INSTITUTE
TPI sits inside the Acushnet Company's Oceanside, California Test Facility. The drive through the front gate reveals what can only be described as a golfers paradise. The meticulously maintained 33-acre site is the most technologically advanced golf evaluation and education facility on the planet. Three fairways with Tour quality greens and bunkers, a state of the art fitness facility and a 3-dimensional motion capture studio, all combine to give the TPI staff unprecedented research and testing capability.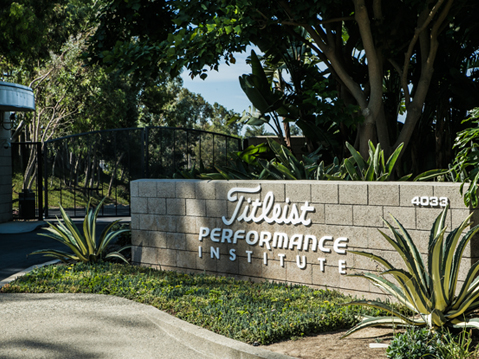 TPI's evaluation and testing continues well beyond just the campus in Oceanside. TPI protocols are developed and tested through many strategic partnerships with NCAA Universities, major health-care hospital systems, leading fitness organizations, professional golf associations and national Olympic sports development programs on five continents. Everything TPI teaches has been validated through years of research and testing by industry leading experts, many of whom sit on the TPI advisory board. So how do you gain access to all this expertise? - Through TPI's worldwide network of Certified professionals.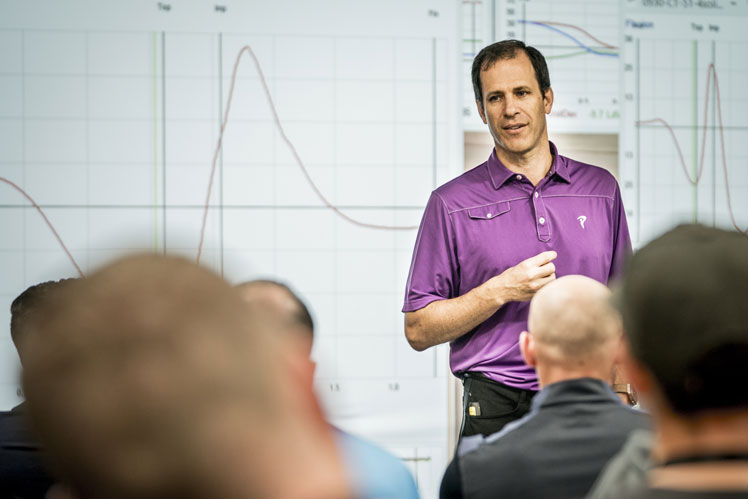 TPI seeks to educate golf industry professionals and the playing public on the importance of the body and how it relates to the golf swing.
TPI believes golfers will benefit the most from a healthy and efficient body.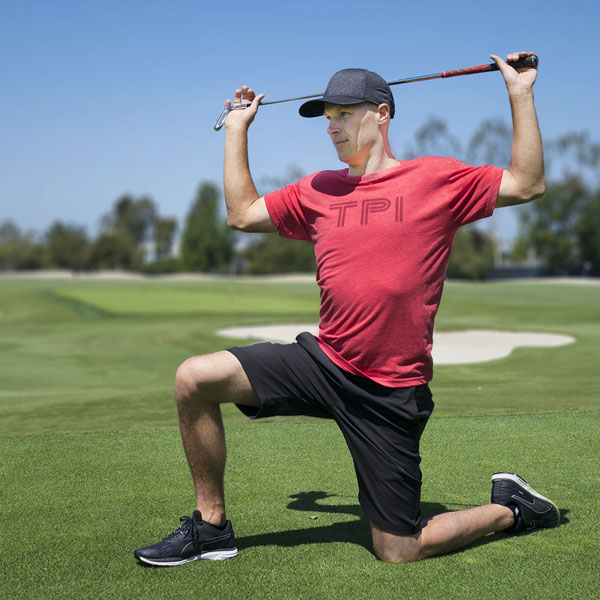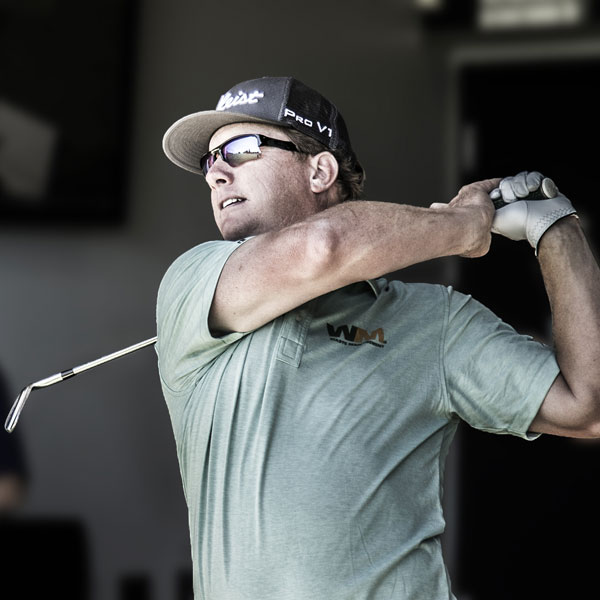 TPI does not believe in one way to swing a club, rather in an infinite number of swing styles. But, we do believe there is one efficient way for every player to swing and it is based on what the player can physically do.
The most efficient swing is not the same for every golfer, because efficiency is unique to their body. To achieve an efficient swing, a golfer must first be screened. This screen involves an assessment of swing mechanics and biomechanics, physical fitness, movement quality, current health and a client history.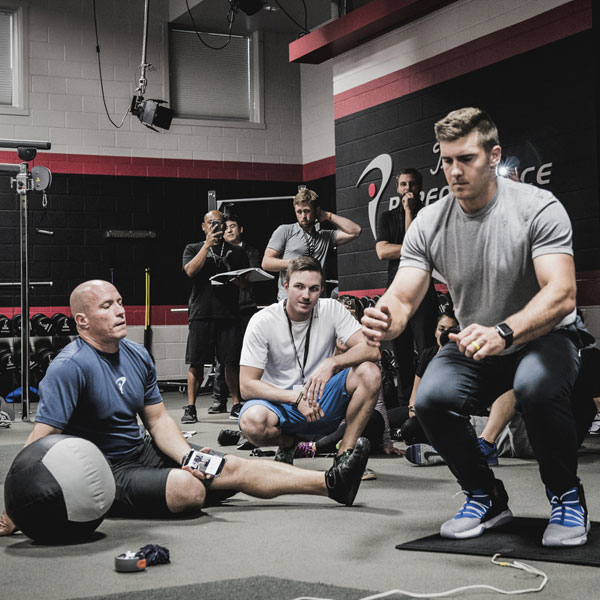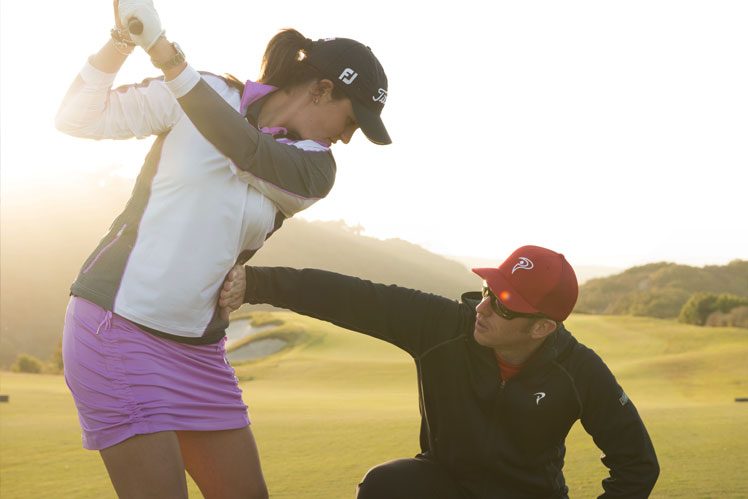 Once this screen is finished, the results are used to create a plan unique for that golfer. The plan may include fitness training, physical therapy and treatment, coaching of swing mechanics and biomechanics, nutrition, mental strategy or all of the above.
A golfer will see the greatest improvement by surrounding themselves with a team of experts. Similarly, any professional in the golf industry will see their clients benefit most by themselves being part of a network or team of professionals.
TPI ADVISORY BOARD
MEDICAL
---
FITNESS
---
JUNIOR GOLF
---
BIOMECHANICS
---
EDUCATION
---
NUTRITION
---
COACHING
---