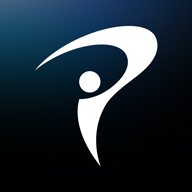 TPI PRO
THE POWER OF THE TPI BODY-SWING CONNECTION AT YOUR FINGERTIPS
SCREEN
·

BUILD

·

DELIVER

Included with your TPI Active Certification, TPI Pro is designed to make the TPI physical screening process simple, quick and accurate. With its intuitive interface, TPI Pro can streamline how you build and deliver training programs to your clients while giving you powerful insights into how to increase player performance.

TPI Pro syncs seamlessly with the free MyTPI client app allowing you to quickly deliver an easy to understand & professional result of your client's assessments and training plans, ensuring they stay on track with your latest programs.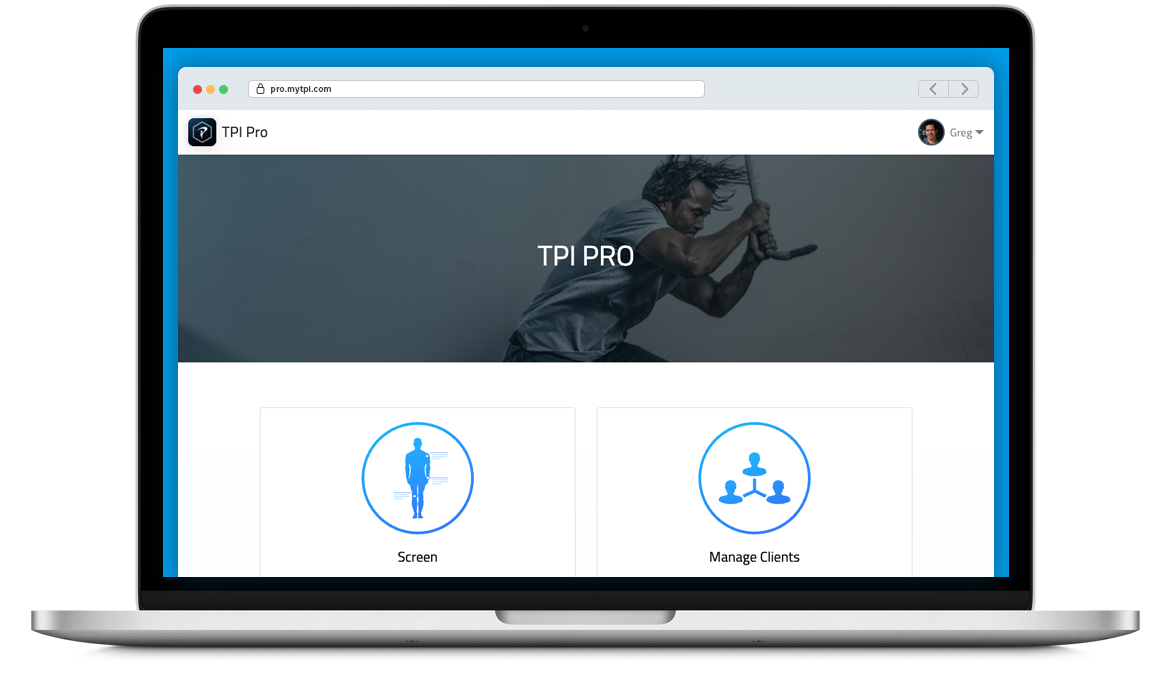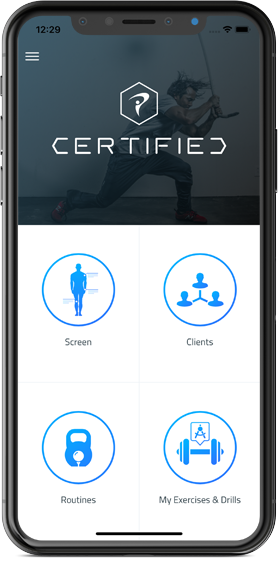 Download the latest app or use the desktop version to get started today!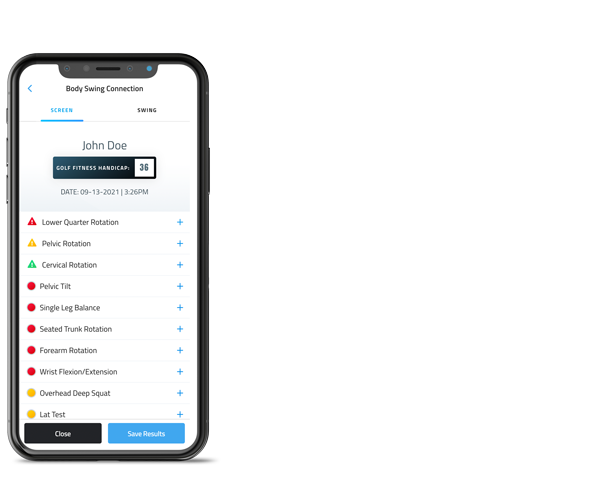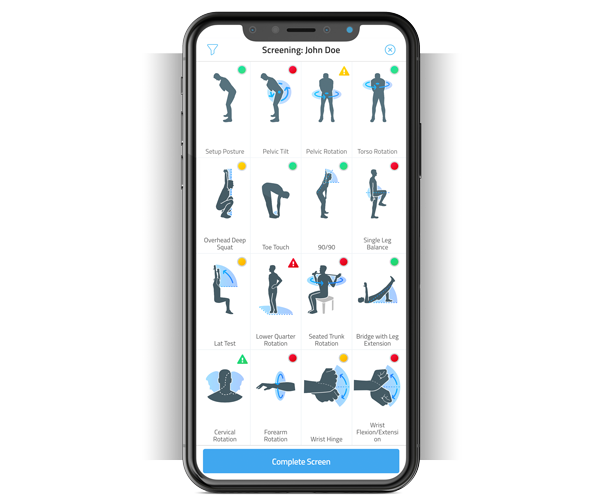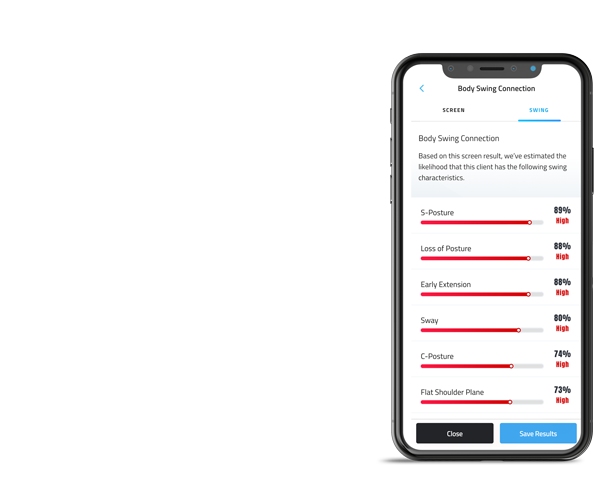 Level 1 Screen
Easily perform the Level 1 screen and see the prioritized results, an improved Golf-Fitness handicap and predicted swing characteristics.
Fitness/Power Screen
Fitness & Power 2 Certified Pros can perform the TPI Power screen to assess power capacity and strength imbalances to easily identify opportunities in training.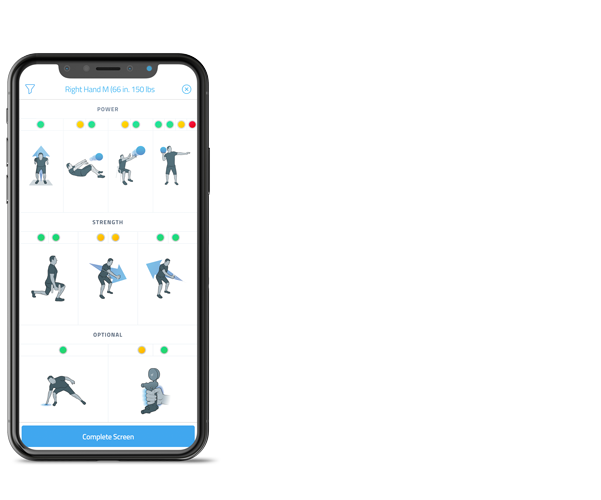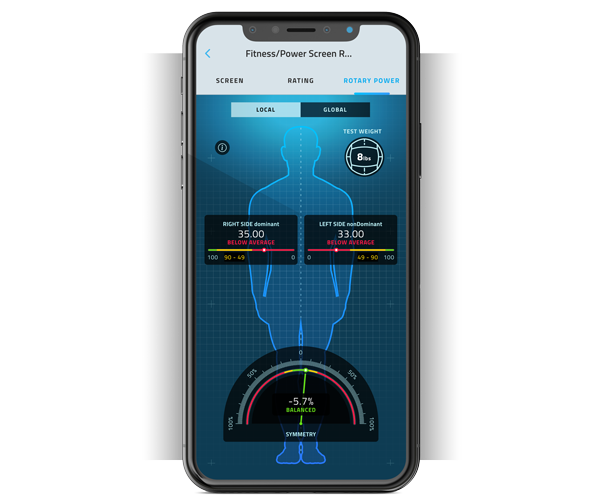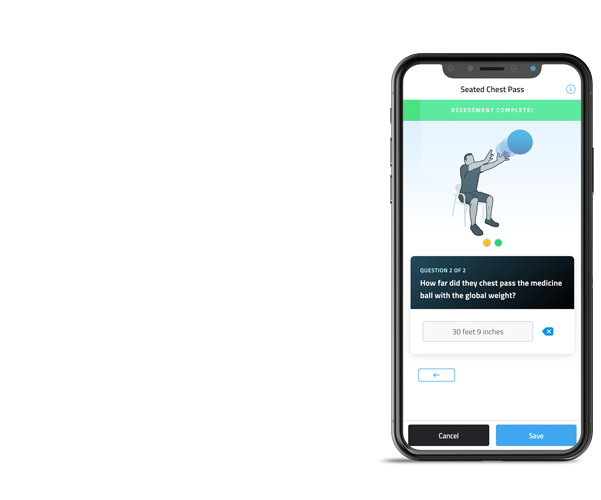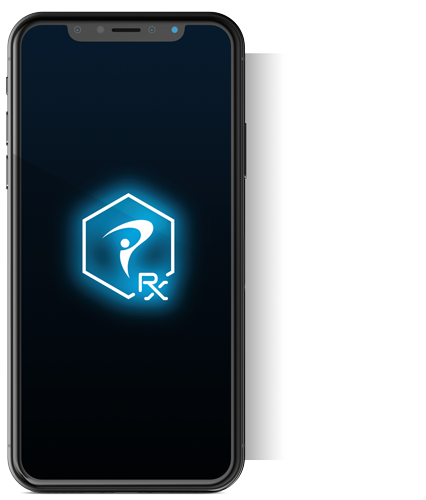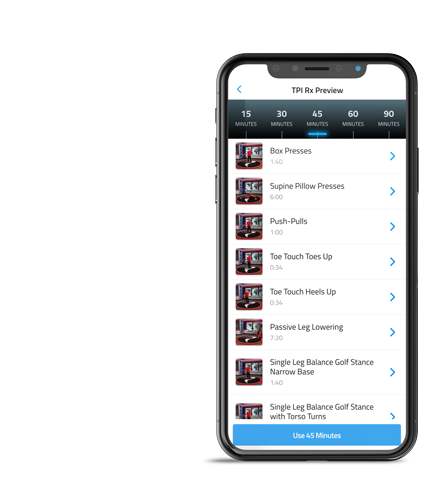 TPI Rx
Use the power of the "TPI Rx" to let TPI's advanced algorithms auto-generate training programs directly from Level 1 screen results.
TPI Exercise & Drill Library
Access TPI's extensive video library of exercises and golf drills to build custom training or practice programs.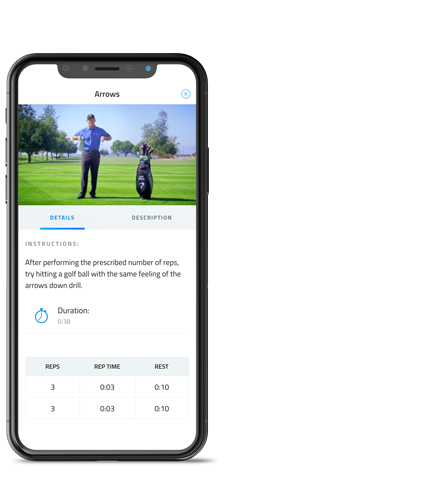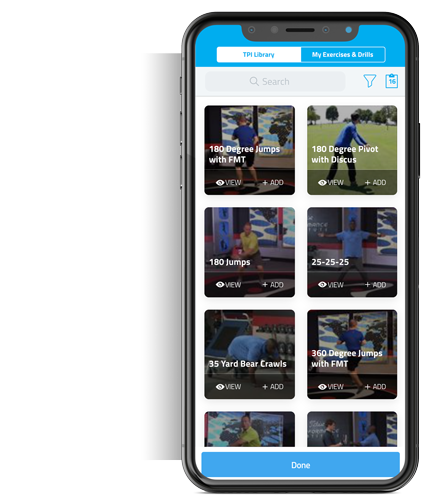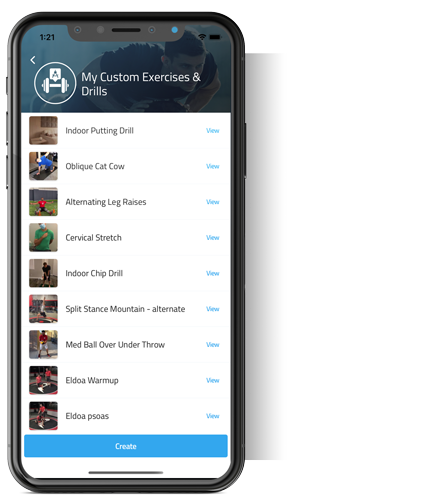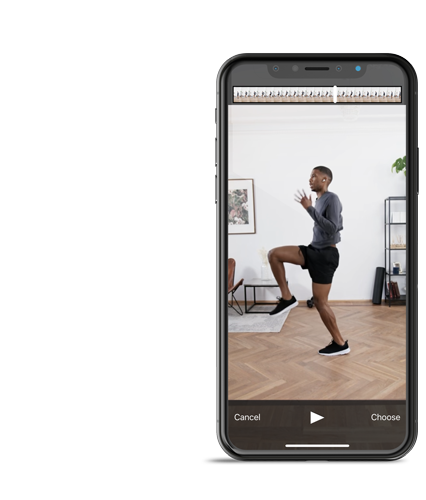 Custom Exercises & Drills
Don't see the exercise or drill video you need? No problem. Upload your own videos to create a personalized library of exercises, swing drills and workouts.
Connect With Clients
Invite clients to connect and quickly send screen results, practice programs and fitness routines directly to them via the MyTPI client app.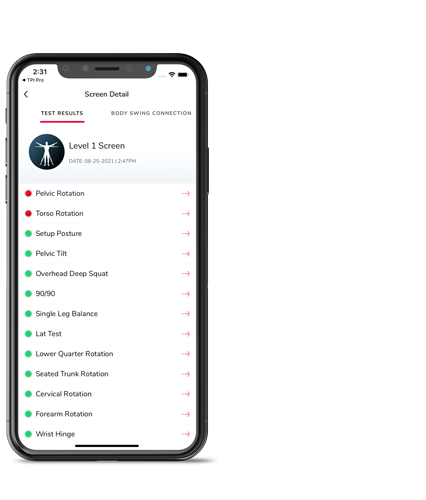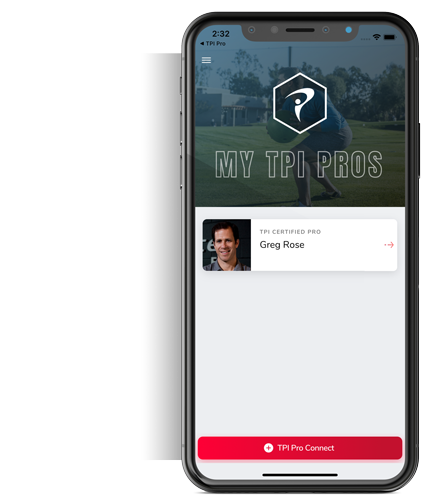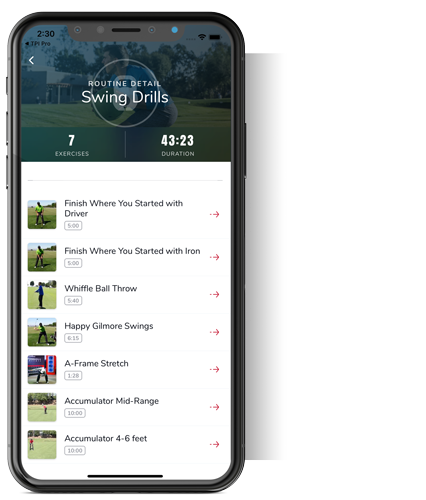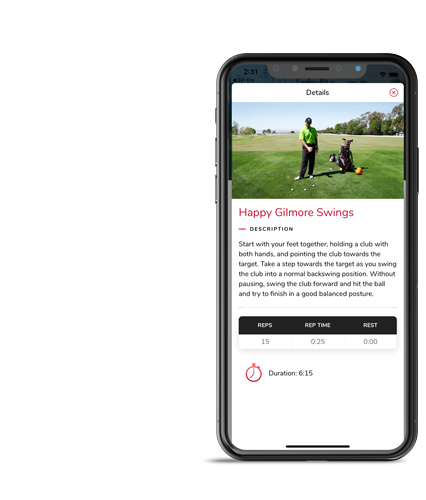 Modify Programs Remotely3>
Easily modify your client's programs remotely and send those updates directly to their app.
What TPI Certified Professionals are saying
Have been using it this week and the integration between screens and workouts has been great for me & clients. They love it too. 👏
Loving the change, clients are really liking the interaction also.
Love it! It's a time saver 👏

- Corrections Golf Fitness
Update is outstanding, really awesome job here guys. My guys and I are loving it.
The new app is amazing , it's a priceless tool.
This is definitely a game changer 👏👏
Beautifully designed, very useful stuff
FAQ
Who can use TPI Pro?
TPI Pro is available to any TPI Certified member whose membership status is Active or anyone who has purchased the Level 1 course and is still in process of becoming Level 1 Certified. If you're a TPI Certified member who is inactive, simply reactivate your membership by paying the annual fee or by purchasing an advanced level Certification track to receive instant access to all Active membership benefits.
Renew your membership here
.
What is the difference between the TPI Pro and the MyTPI app?
TPI Pro is a business tool designed for TPI Certified professionals to easily screen players and deliver training programs to their clients. TPI Pro can be accessed through both the TPI Pro app and the TPI Pro desktop.
The MyTPI app is for clients of TPI Certified professionals to receive their screen results and training programs directly from their Certified Pro.
How much does TPI Pro cost?
TPI Pro is included at no additional cost as one of the many benefits of TPI Active Certification.
Is there a desktop version?
Yes. You can access and utilize TPI Pro desktop version here. The desktop version syncs seamlessly with the mobile app so any changes made in one are instantly reflected in the other.
Are there any tutorial videos?
Yes. You can review tutorial videos of TPI Pro below. If you have any specific questions regarding functionality, please reach out to TPI Customer Service at cs@mytpi.com and one of our representatives will contact you.
---
---
---
---
---
---