---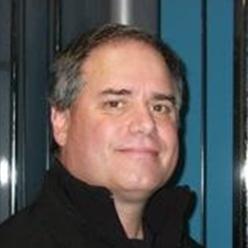 John D'Amico
Physical Therapist, Physicians Regional Medical Center, Naples, FL
Owner Golf Fitness Edge, Estero, FL
John D'Amico received his undergraduate degree in Physical Education and Athletic Training at Springfield College in Springfield, MA. He remained at Springfield as a graduate assistant in the Athletic Training program while earning a master's degree in education with an emphasis in sports medicine. John then earned a masters degree in Physical Therapy from Boston University. While studying at Boston University's Sargent College for Health and Rehabilitation Sciences John served as a teaching assistant in the Gross and Neuro-Anatomy classes. He also performed the duties of prosector for the college. John holds Titleist Performance Institute certifications in Medical Professional 3, Junior Coach 3 and Golf Biomechanics 2. John currently serves as an assistant instructor with the Titleist Performance Institute's Fitness Professional Level 1 team.
John has spent the entirety of his Physical Therapy career specializing in adapting a wide variety of treatment and training techniques to the aging population with an emphasis on returning those with hip, knee, low back and shoulder injuries to golf. In 2012 John began designing and developing a 6000 square foot rehabilitation and well body facility in Naples, Florida for Physicians Regional Medical Center.
As owner of Golf Fitness Edge, John trains golfers of all ages and abilities with an emphasis on training the older golfer. John combines his skills as a Physical Therapist and as a Golf Fitness practitioner to optimize his client's golf potential and to slow the aging curve.
John has presented both nationally and internationally on topics that are critical to the aging population, including twice presenting at The World Golf Fitness Summit on "Return To Golf Following Hip Replacement" and "The Aging Golf Athlete." John was recently asked to speak on topics pertinent to the older fitness enthusiast at the Perform Better 3 Day Functional Training Summit. John has published a case study "Return To Golf Following Hip Replacement" in the North American Journal of Sports Physical Therapy.