Junior Level 3 Certification
TPI's Junior Level 3 Certification is a three-day, hands-on learning experience that takes the student step by step through real life implementation of what was taught in the Junior 2 online course. Through this process, real mastery of the subject occurs. Students learn how to set-up and operate each of the TPI junior schools including how to set up each of the 12 Cyclones, 12 SMASH Zones, 12 Wave Schools. Students also learn how to implement the EDP (Elite Development Program), including the Pre-EDP class, the EDP Bootcamp and all three EDP Schools (1,2 and 3). Get personalized instruction from some of the best in the junior golf business. PGA of Australia professional Denis McDade and junior conditioning expert Milo Bryant as well as Dr. Greg Rose are your hosts for the three days. Combined, they have over 60 years of experience in developing, training and treating some of the best junior golfers in the world. Special guest (depending on availability and location) includes Dr. Ernst Zwick.
Bundling Discounts Available
When you bundle two or more Certification courses, you receive $100 off Level 1, $200 off each Level 2 and $300 off each Level 3.
Ex: L1 ($100 off) + L2 ($200 off) = $300 Discount
Ex: L1 ($100 off) + L2 ($200 off) + L3 ($300 off) = $600 Discount
L2 ($200 off) + L2 ($200 off) = $400 Discount
L2 ($200 off) + L3 ($300 off) = $500 Discount
The option to add a qualifying Certification course will be available in your checkout cart. Upon selection, the bundling discount will be applied automatically.
WEBINAR SCHEDULE
WEBINAR SCHEDULE
No events scheduled - check back soon
SEMINAR SCHEDULE
SEMINAR SCHEDULE
Beijing - Junior 3
Date: July 28 - 29, 2023 (Friday - Saturday)
Location: Beijing CN
Instructors: Denis McDade and Milo Bryant
Junior Level 3 - Oceanside
Date: December 15 - 17, 2023 (Friday - Sunday)
Location: Oceanside, CA
Instructors: Greg Rose, Denis McDade & Milo Bryant
COURSE INSTRUCTORS*
*Number of instructors at each seminar can vary depending upon location. For both North America and International seminars, refer to the seminar's registration page for the instructors scheduled to teach.
SEMINAR OUTLINE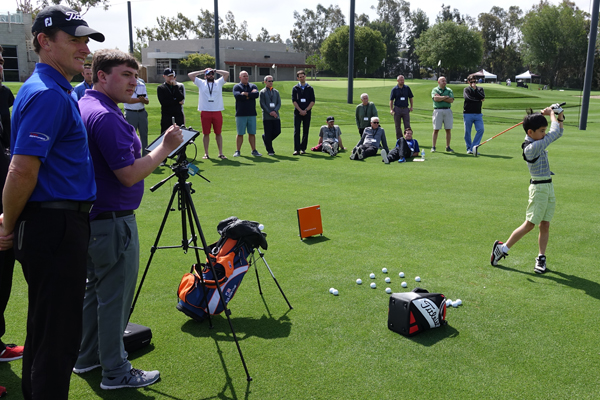 Day 1
In the Day 1 opening session, students will gain a much deeper understanding of Long Term Athletic Development by observing how we evaluate, group and progress kids through TPI's junior program. During the morning and afternoon sessions, students will learn all the steps needed to implement TPI's first junior golf school, the Cyclone (ages 5-7). At the end of Day 1, students will be introduced to TPI's second junior golf school, the SMASH Zone.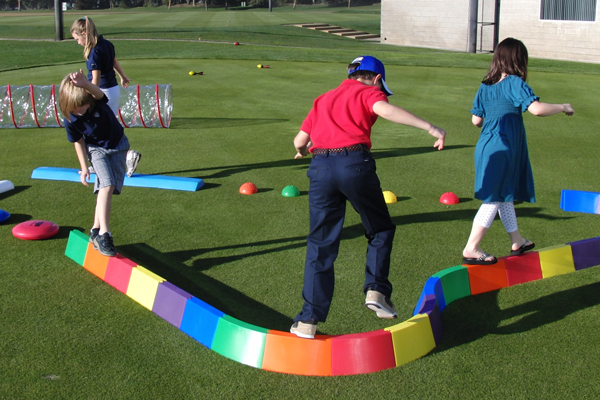 Day 2
Day 2 begins with students learning all the steps needed to implement the SMASH Zone (ages 8-10). The final afternoon, focuses on TPI's third junior golf school, the Wave (ages 11-13).
Day 3
In the Day 3 opening session, students will gain a much deeper understanding of TPI's Elite Development Program. The basic outline of the entire high school golf experience will be discussed. Students will set up, operate and understand the differences between EDP 1, 2 and 3. Finally, in the afternoon session, students will learn how to screen kids and place them in one of TPI's ten developmental levels. We finish the day discussing strategies on marketing, promoting and operating a successful junior program.
CONTINUING EDUCATION CREDITS
PGA of AMERICA
PGA Members may claim a total of 24 MSR "Required Education" credits. A Certificate of Completion must accompany any application for MSR Credits.
---
LPGA
LPGA Members may claim a total of 12 Non-LPGA Continuing Education Units for participating in this three-day approved program. CEU submissions must be accompanied with a Certificate of Completion.
---
PGA of GREAT BRITAIN & IRELAND
PGA Professionals (Great Britain & Ireland) will be credited with 85 CPD points as part of the PGA's Member Education Programme (75 CPD points for the seminar and 10 CPD points for successfully passing the test). A Certificate of Completion and confirmation of assessment must accompany any application for CPD points.
®PGA is a registered trademark of The Professional Golfers' Association Limited.
JUNIOR 3 CERTIFICATION REQUIREMENTS
Must be TPI Level 1 Certified and Junior 2 Certified
Must successfully pass the Junior 3 examination