Golf Level 3 Certification
The Level 3 Golf Certification is a three-day, action packed learning experience. It is now time to put into practice all the golf coaching skills that were taught in the Level 1 and Level 2 Golf Certification classes. Learn from some of the best in the golf coaching business. Top 100 instructors Dave Phillips, Mark Blackburn and James Sieckmann are your main hosts for the three days. Combined, they have over 60 years of experience in teaching some of the best professional golfers in the world.
There is simply no other class available that gives the teaching professional an opportunity to learn how some of the best coaches in the industry work with their players in a practical, hands-on experience at one of the best facilities in the world.

- Claude Harmon III, Golf Digest Top 50 Instructor, Golf Magazine Top 100
Bundling Discounts Available
When you bundle two or more Certification courses, you receive $100 off Level 1, $200 off each Level 2 and $300 off each Level 3.
Ex: L1 ($100 off) + L2 ($200 off) = $300 Discount
Ex: L1 ($100 off) + L2 ($200 off) + L3 ($300 off) = $600 Discount
L2 ($200 off) + L2 ($200 off) = $400 Discount
L2 ($200 off) + L3 ($300 off) = $500 Discount
The option to add a qualifying Certification course will be available in your checkout cart. Upon selection, the bundling discount will be applied automatically.
WEBINAR SCHEDULE
WEBINAR SCHEDULE
No events scheduled - check back soon
SEMINAR SCHEDULE
SEMINAR SCHEDULE
Golf Level 3 - Oceanside
Date: November 03 - 05, 2023 (Friday - Sunday)
Location: Oceanside, CA
Instructors: Dave Phillips, Dr. Greg Rose and James Sieckmann
COURSE INSTRUCTORS*
*Number of instructors at each seminar can vary depending upon location. For both North America and International seminars, refer to the seminar's registration page for the instructors scheduled to teach.
SEMINAR OUTLINE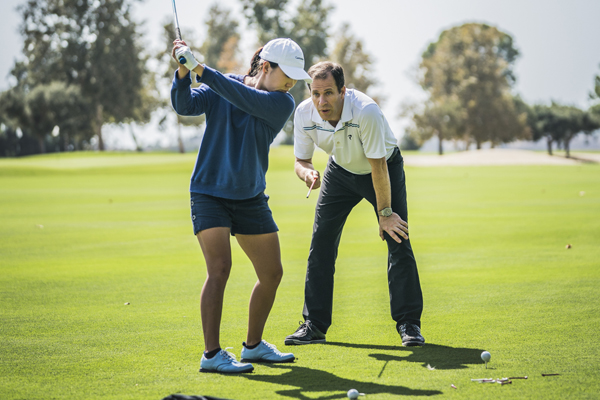 Day 1 – The TPI Experience
Day One is a complete immersion into the world of TPI. Students will observe as TPI Co-Founders, Dr. Greg Rose and Dave Phillips, do what they do best, work on players. Dave and Greg will take several players through a complete TPI evaluation, including a physical screen, 3D motion capture and video swing analysis. Each player's findings will be presented to the class and programming advice is prescribed and applied to each participant. This is a one-day mentorship experience to show how all the pieces of the TPI education are put together.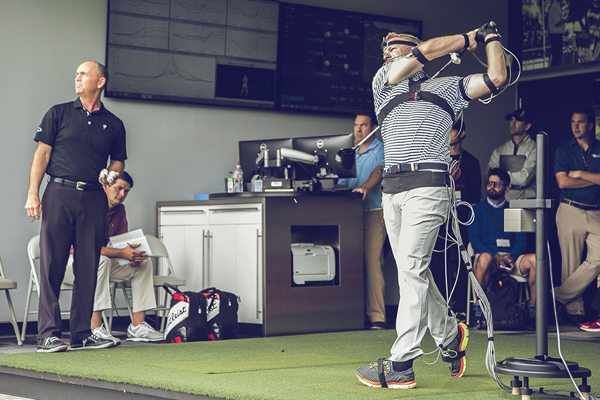 Day 2 - Putting, Teaching Around Limitations & Biomechanics
Day Two is focused on three main objectives: Putting, Teaching Around Physical Limitations and Advanced Biomechanics. We will start the day with the world of putting. We will all evaluate each other's putting skills and design appropriate training programs for each student. Topics such as putter fitting, filming ball performance, physical screening for putting and putter drills will all be covered. Then we will shift gears into teaching around physical limitations.
Since we all know how to identify if a player has a physical limitation that is limiting their performance, we must now master the art of teaching around these limitations. Dave, Mark and Greg will walk you through how to modify a player's swing based on the most common physical limitations. Students will then be able to try each modification and feel how it changes their ability to swing a club, plus see the changes in ball flight on Trackman. Lastly, we will dive into the Kinematic Sequence and more graphs from the 3D motion capture world. Dr. Rose will walk you through a more detailed understanding of the pelvis and thorax and explore how all this data is helping us understand how players create and transfer power efficiently.
Day 3 – Wedge Game & Vision
We may have saved the best for last, as Day three takes you into the art and science of the short game. James Sieckmann, one of the world leaders in teaching how to score from 120 yards and in, will systematically walk the class through his method of evaluating, diagnosing and teaching the wedge game. James will demonstrate what the best players in the world do to develop incredible touch around the greens, and then each participant will be able to try these skills for themselves. James will cover chipping, pitching, distance wedges, bunkers and specialty shots. We will also demonstrate how to assess the eyes and vision. This is a critical component of the complete evaluation of a golfer. Dr. Rose will provide each coach tools to evaluate their student's eyes and walk each of you through the complete vision assessment.
CONTINUING EDUCATION CREDITS
PGA of AMERICA
PGA Members may claim a total of 24 MSR "Required Education" credits. A Certificate of Completion must accompany any application for MSR Credits.
---
LPGA
LPGA Members may claim a total of 12 Non-LPGA Continuing Education Units for participating in this three-day approved program. CEU submissions must be accompanied with a Certificate of Completion.
---
PGA of GREAT BRITAIN & IRELAND
PGA Professionals (Great Britain & Ireland) will be credited with 85 CPD points as part of the PGA's Member Education Programme (75 CPD points for the seminar and 10 CPD points for successfully passing the test). A Certificate of Completion and confirmation of assessment must accompany any application for CPD points.
®PGA is a registered trademark of The Professional Golfers' Association Limited.
---
GOLF 3 CERTIFICATION REQUIREMENTS
Must be Credentialed/Licensed to teach golf or in the business of golf instruction (eg. PGA, LPGA, PGA or LPGA apprentice, Biomechanist, School Coach or other recognized coaching certification, etc.)
Must be TPI Level 1 Certified and Golf 2 Certified (or TPI Golf Mechanic Certified)
Must successfully pass the Golf 3 examination
Note: Individuals who do not meet the Golf 3 Certification requirements may still complete Golf 3 and will receive a Golf 3 "Minor" designation in their Expert Profile upon successfully passing the Golf 3 examination.