ABOUT GOLF 3
Coaching a player in today's ever-changing world of technology advancements and performance protocols can be daunting. There are so many tools of the trade available to golf instructors that simply knowing how to use the latest and greatest tool is not enough. What separates elite instructors is their ability to know what tools to use, when to use them and how to effectively communicate to their players in order to see immediate and long-term results.
TPI's Golf 3 Certification seminar puts you in the same room with some of the game's top instructors to see how they instruct the best players in the world and how their approach can be used with players of any ability. Over the course of three days at TPI headquarters, you will be immersed into the world of modern, elite-level coaching principles and see firsthand how TPI's philosophy of the Body-Swing Connection is the connective tissue that anchors all of it together.
Classroom size is limited to allow for ample time to ask questions and participate one-on-one with instructors. By the end of the three days, you will have an in-depth understanding of how you can apply the principles taught at TPI into your own teaching practice and how you can grow and expand your own professional career.
Golf 3 Certification
Includes 1 year of Active Certification Status
Continuing Education Credits Available - View Providers
$1,495.00
Register
SEMINAR SCHEDULE
No events scheduled - check back soon
There is simply no other class available that gives the teaching professional an opportunity to learn how some of the best coaches in the industry work with their players in a practical, hands-on experience at one of the best facilities in the world.

- Claude Harmon III, Golf Digest Top 50 Instructor, Golf Magazine Top 100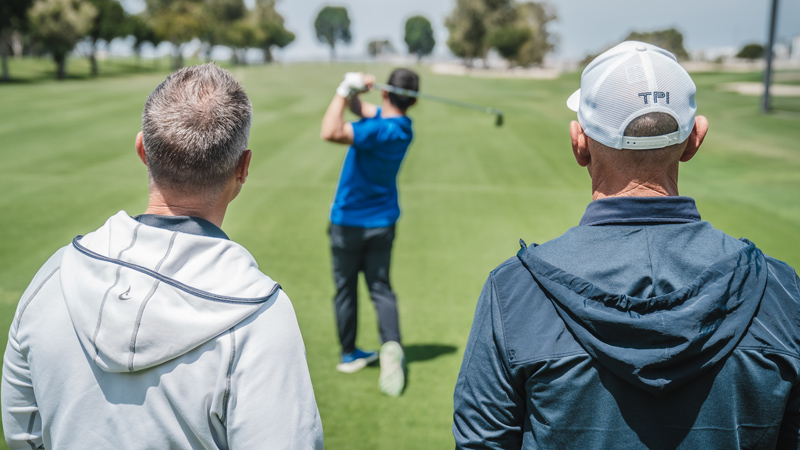 The TPI Experience:
A three-day mentorship experience to show how all the pieces of the TPI education are put together. Students will observe as TPI Co-Founders, Dr. Greg Rose and Dave Phillips, do what they do best, evaluate players from start to finish.
Advanced 3D Biomechanics:
Learn how the Kinematic Sequence is used in practical, real-world scenarios to better understand what your player is doing in their golf swing and how it can be used as an integral part of an overall player-assessment protocol.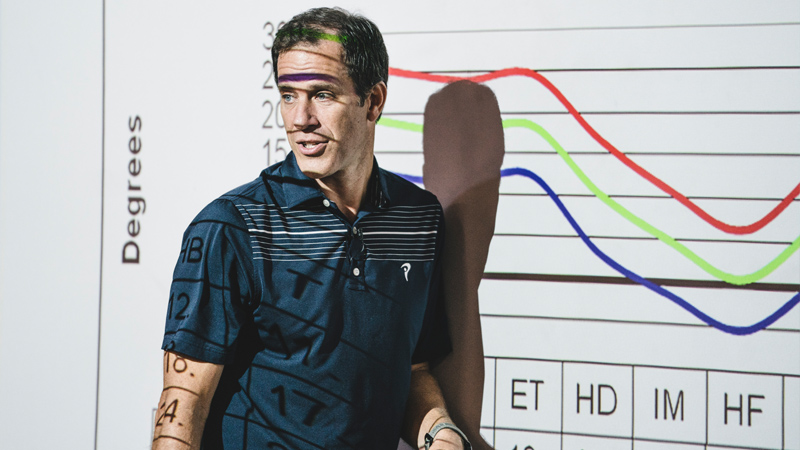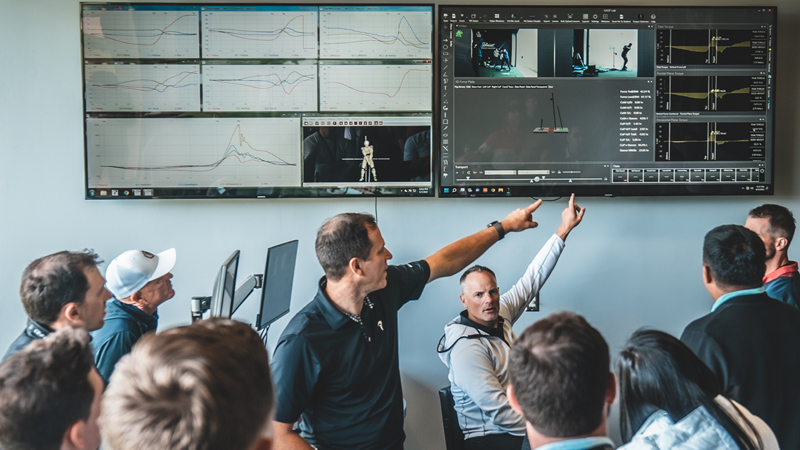 Force Plate Data Analysis:
Leaning on one of the largest collections of force plate data in golf, Dr. Rose will share how the best - and most powerful - golfers in the world push against the ground to generate speed. Learn how to evaluate force and torque patterns and what they mean with regards to swing mechanics and clubhead speed.
Teaching Around Limitations:
Nearly all players will present with some form of physical limitation from the Level 1 screen. Learn how to utilize this vital information and modify a player's swing in real-time to see immediate ball flight improvements.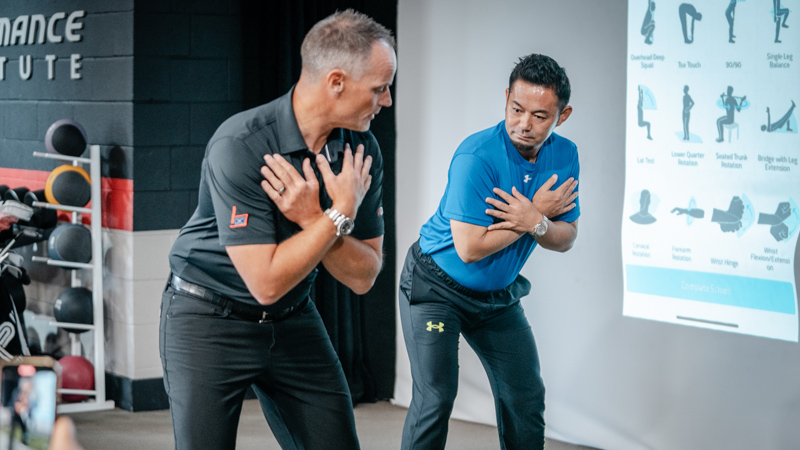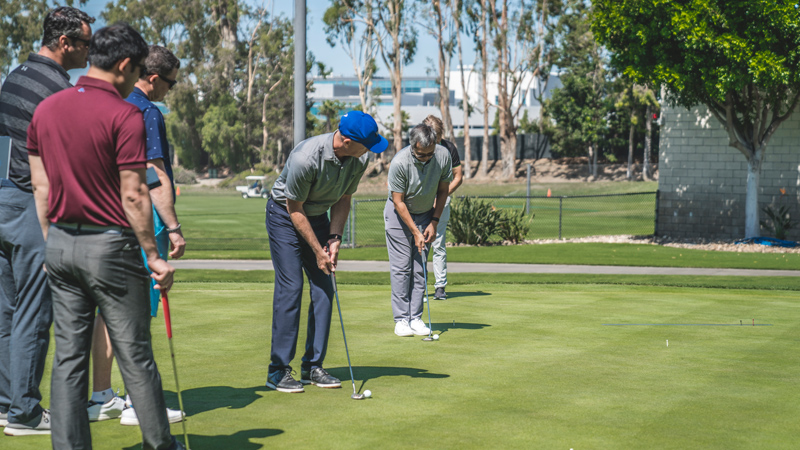 Putting:
Dave Phillips teaches putter fitting, ball performance, physical screening for putting, and putting drills that can immediately help your students. Students will evaluate each other's putting skills and design appropriate training programs for each other.
Wedges:
James Sieckmann, one of the game's leaders in teaching how to score from 120 yards and in, will systematically walk the class through his method of evaluating, diagnosing and teaching the wedge game.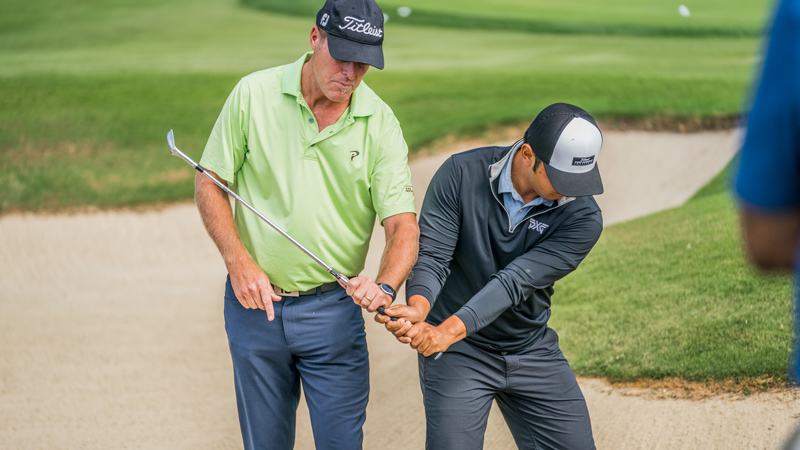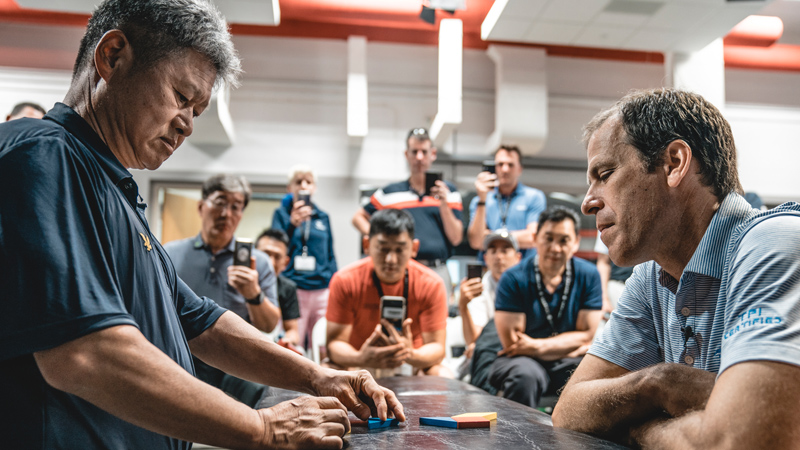 Vision:
Learn how to test your player's vision and how to the test results can be applied into your coaching program.
BECOME AN ELITE GOLF INSTRUCTOR AT THE NEXT CERTIFICATION SEMINAR
SEMINAR SCHEDULE
No events scheduled - check back soon
FAQ
Who is Golf 3 for and are there any prerequisites?
Anybody who is TPI Golf 2 Certified or in the process of becoming Golf 2 Certified can purchase TPI Golf 3.
Individuals who are credentialed/licensed to teach golf or in the business of golf instruction (eg. PGA, LPGA, PGA or LPGA apprentice, Biomechanist, School Coach or other recognized coaching certification, etc.) will receive TPI Golf 3 Certification as a Major once they pass their Golf 3 Certification test.
Majors and Minors appear in TPI's Find an Expert map under each member's profile and help website visitors quickly determine a TPI Certified member's qualifications.
Can I get Continuing Education Credits with this purchase?
Yes! We supply a Certificate of Completion to be used for CEC redemption with the following organizations: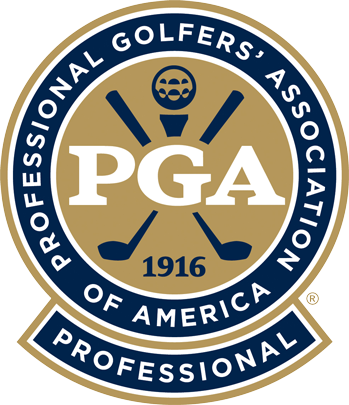 PGA of AMERICA
PGA Members may claim a total of 24 MSR "Required Education" credits. A Certificate of Completion must accompany any application for MSR Credits.
---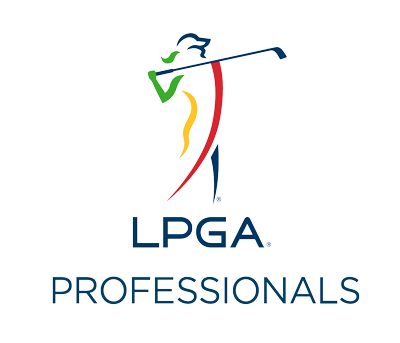 LPGA
LPGA Members may claim a total of 12 Non-LPGA Continuing Education Units for participating in this three-day approved program. CEU submissions must be accompanied with a Certificate of Completion.
---
Do you offer bundle discounts for multiple course purchases?
Yes! You can bundle any combination of Certification courses. Bundle two or more Certification courses and receive $100 off Level 1, $200 off each Level 2 and $300 off each Level 3. Examples below:
L1 ($100 off) + L2 ($200 off) = $300 Discount
L1 ($100 off) + L2 ($200 off) + L3 ($300 off) = $600 Discount
L2 ($200 off) + L2 ($200 off) = $400 Discount
L2 ($200 off) + L3 ($300 off) = $500 Discount
The option to add a qualifying Certification course will be available in your checkout cart. Upon selection, the bundling discount will be applied automatically.