Medical Level 3 Certification
The Level 3 Medical certification is a three-day practical hands-on learning experience. It is now time to put into practice all the diagnostic and rehabilitation skills that were taught in Level 1 and Level 2 Medical. Get personalized instruction from some of the best in the golf health and fitness business. Dr. Greg Rose, Dave Phillips and Dr. Michael Voight are your main hosts for the three days. Combined, they have over 75 years of experience in working with and treating some of the best golfers in the world.
Live Seminar
SFMA Certified Already? Receive a $497.50 Discount on TPI Medical 2 Certification.
Contact TPI customer service at 888-874-2004 to receive your discount and register.
Bundling Discounts Available
When you bundle two or more Certification courses, you receive $100 off Level 1, $200 off each Level 2 and $300 off each Level 3.
Ex: L1 ($100 off) + L2 ($200 off) = $300 Discount
Ex: L1 ($100 off) + L2 ($200 off) + L3 ($300 off) = $600 Discount
L2 ($200 off) + L2 ($200 off) = $400 Discount
L2 ($200 off) + L3 ($300 off) = $500 Discount
The option to add a qualifying Certification course will be available in your checkout cart. Upon selection, the bundling discount will be applied automatically.
Get SFMA Certified Through TPI's Medical Track
Since the TPI Medical 2 Certification course contains the SFMA Level 1 Prerequisite video, once TPI Medical 2 Certified, members can choose either step below to complete their SFMA Level 1 Certification:
1

Attend any TPI Medical 3 seminar and receive the following additional benefits:
Access to the SFMA Level 1 Certification exam for FREE.
Audit any SFMA Level 1 seminar for FREE.
Attend any SFMA Level 2 seminar at a $300 discount.
After passing the TPI Level 3 Certification exam, contact SFMA Customer Service at 434-432-3677 to receive the additional benefits above.
2

Attend any SFMA Level 1 seminar at a $300 discount.

After passing the TPI Medical Level 2 Certification exam, contact SFMA Customer Service at 434-432-3677 to register for the SFMA Level 1 seminar and receive your $300 discount.
COURSE INSTRUCTORS*
*Number of instructors at each seminar can vary depending upon location. For both North America and International seminars, refer to the seminar's registration page for the instructors scheduled to teach.
SEMINAR OUTLINE
Day 1 – The Selective Functional Movement Assessment (SFMA)
SFMA instructors Dr. Greg Rose and Dr. Michael Voight will help you perfect your SFMA practical skills. Students will master the Top Tier Assessment and each of the seven Breakouts.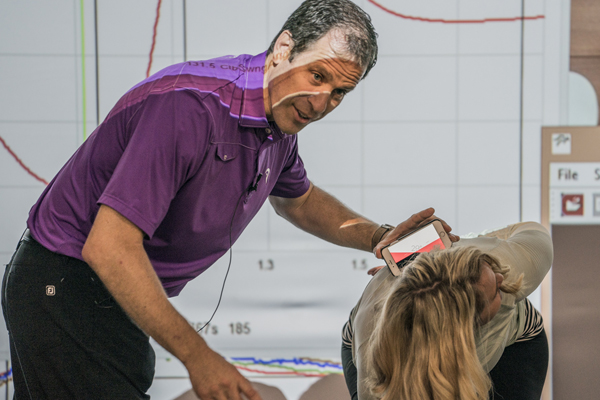 Day 2 – Reset, Reinforce and Reload and Vision Testing
Day two is all about fixing the problems identified in Day 1 with the SFMA. We will discuss treatment strategies and corrective exercise progressions in detail. At the end of Day 2, we will introduce TPI's visual assessment. Students will assess each other's visual system and how it relates to common golf swing characteristics.
Day 2 - Injury Inducing Mechanics & Visual System Evaluation
As covered in Level 2 Medical, making the link between certain injuries and the golf swing is a critical step in solving the player's problems. We will discuss in detail each of the major injury inducing mechanics. Advanced swing analysis, including 3D motion capture will be used.
MEDICAL 3 CERTIFICATION REQUIREMENTS
Must be a Credentialed/Licensed healthcare practitioner engaged in the business of providing healthcare services to patients (eg. MD, DC, PT, ATC, DO, RN, Massage Therapist, CA PTA, PA, etc.)
Must be TPI Level 1 Certified and Medical 2 Certified
Must successfully pass the Medical 3 examination
Note: Individuals who do not meet the Medical 3 Certification requirements may still complete Medical 3 and will receive a Medical 3 "Minor" designation in their Expert Profile upon successfully passing the Medical 3 examination.